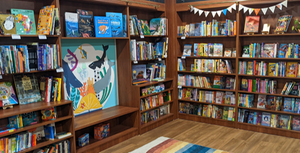 Back Cove Books, a general-interest bookstore with titles for all ages, opened for business late last month in Portland, Maine.
"You read that right," wrote store owner Becca Morton in an Instagram post in October. "We have final approval from the city and we are OPEN FOR BUSINESS!"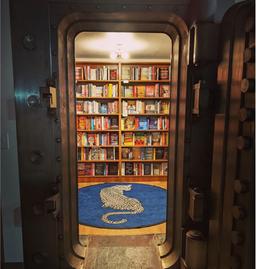 Back Cove's space once housed a bank; the bookstore uses the vault for nonfiction.
Located in the historic Odd Fellows Building in Portland's Woodfords Corner neighborhood, the 2,200-square-foot store has a focus on community and sells books with diverse topics, characters and authors. Morton held pop-up shops in Portland earlier this year, and prior to opening Back Cove Books was a bookseller at Portland indie Print for about two years.
The bookstore's first author event will be held on December 1 and feature Chelsea Conaboy, author of Mother Brain, in conversation with Leah Deragon, co-founder of Birth Roots. Morton noted that even though she'd planned to not host any events until 2023, she couldn't pass up the opportunity.