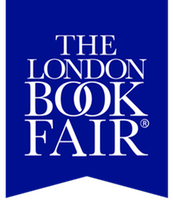 The London Book Fair has released shortlists for its International Excellence Awards, which recognize "publishing achievement across four categories," including the new sustainability initiative award. Winners and the recipient of the London Book Fair Lifetime Achievement Award will be celebrated at a public ceremony at Olympia London on April 19 during the fair.
The International Excellence Award shortlists:
Bookstore of the Year: Dukagjini Bookstore, Pristina, Kosovo; Minoa Books, Beşiktaş Akaretler/Istanbul, Turkey; Strandläufer Verlagsbuchhandlung, Stralsund, Germany; RovingHeights Bookstore, Lagos, Nigeria (special commendation)
Audiobook Publisher of the Year: Macmillan Audio (U.S.); Princeton University Press (U.S.); Pushkin Industries (U.S.); Readyland (U.S.) (special commendation)
Sustainability Initiative: Bloomsbury Publishing (U.K.); New Society Publishers (Canada); Penguin Random House UK
Inclusivity in Publishing (U.K. only): Bloomsbury Publishing; Bonnier Books; Springer Nature
---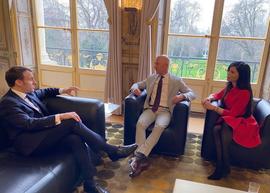 Emmanuel Macron with Jeff Bezos in 2020. (via)
Syndicat de la librairie française, the French booksellers association, formally responded to a controversial ceremony on February 16 during which Amazon founder and former CEO Jeff Bezos "was quietly awarded the highest order of merit award in France, the Legion d'Honneur (Legion of Honor), by French President Emmanuel Macron," the European & International Booksellers Federation's Newsflash reported. SLF president Anne Martelle wrote to President Macron questioning the merit of the award and conveying the French bookselling sector's shock and disappointment with this decision.
Noting that the "discreet ceremony" took place while hundreds of thousands of workers protested across France over changes to pensions, the Guardian reported that Bezos "was designated a member of the Legion d'Honneur about 10 years ago--before Macron entered the Elysée--so the ceremony was to hand over the ribboned medal he should have received then but had not collected." The ceremony was not announced by the Elysée or put in the president's official diary because it was considered a private occasion.
---
Last week a shot was fired through the window of an independent bookstore in St. Petersburg, Russia, that had been displaying the phrase "Peace to the world." Meduza reported that "photographs published on Facebook and on the bookstore's Telegram channel show that the phrase 'Peace to the world' is written across the window. 'Well, not everyone likes the inscription on our windows. It's very sad,' read a post on the store's Telegram channel."
---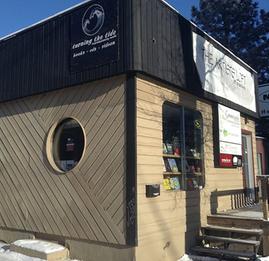 BookNet Canada's 5 Questions series checked in with Tracey Mitchell and Peter Garden from Turning the Tide, Saskatoon, Sask., an "alternative bookstore, offering a selection of fiction, and hand-picked non-fiction books on current events, sustainable living, and generally making the world a better place." Among the highlights from the q&a:
What attracted you to bookselling?
Peter: I love sharing things that I am passionate about with other people. That goes for books, music, activities, or places. When I opened the bookstore, I was (and still am) passionate about issues of social justice and the environment, and owning a bookstore seemed like a great way to share that passion. I had some retail experience in the past but knew very little about running my own business. Thankfully, I was able to learn the trade as I went along, using my drive to share these ideas with others to put great books in people's hands and keep them coming back.
What is the most pressing issue facing bookselling today?
Peter: I would say the hegemony of Amazon. It was so refreshing to see people turn to support local businesses including bookstores during the pandemic. People were consciously supporting local and it made a huge difference for us. In fact, our sales doubled during the first 18 months of Covid. It was incredible! We are working very hard to keep those customers coming back with really good customer service, the convenience of online ordering, and local delivery options. --Robert Gray