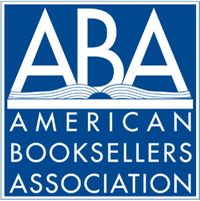 Among the good news announced at the American Booksellers Association annual meeting yesterday: ABA membership has risen 34% since 2020 and now includes 2,185 bookstore companies with 2,599 bookstore locations. Since the pandemic started, 475 new stores have opened, 140 of them BIPOC-owned. In 2022, 173 member stores opened and 53 closed. In 2023, already 56 stores have opened, while 198 are in the pipeline to open in the next year or two.
In addition, association financials are "sound," reported Kelly Estep of Carmichael's Bookstore, Louisville, Ky., co-vice president/secretary of the board. With an annual budget of about $9 million and 39 employees, the ABA was on budget in fiscal year 2022. Income from its investment portfolio of $26 million (primarily from the sale of the old ABA show to Reed Elsevier in the 1990s) helps support the association. The association spent $2.6 million of a $3 million investment in IndieCommerce 2.0. In FY2023, ABA revenue is projected at almost $8 million, and expenses are projected to be almost $9 million because of inflation in general and the rising costs of Winter Institute and the Children's Institute. (The cost of the in-person Winter Institute rose 50% between Baltimore in 2020 and Seattle in 2023.)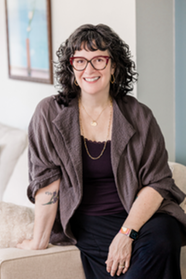 Christine Onorati
On her final day as president of the ABA, Christine Onorati of WORD Bookstores in Brooklyn, N.Y., and Jersey City, N.J., noted that her six years on the board had included "the announcement that our long-time CEO was retiring, the search and hiring of a new CEO, the Covid pandemic, movements for social justice, book banning, labor issues, fierce antitrust efforts, and a focus on recentering the organization's values and making systemic changes to the board itself that reflected those values. I am unendingly proud of what this board has accomplished in these six years and I'm confident that the new board will focus on continuing that work."
She added that one of her main goals when she joined the board was "to empower the next generation of booksellers and give them the tools to succeed." Considering that half of the booksellers at Winter Institute in Seattle this year were attending for the first time, she's confident that the association has made "great strides in that area." In a similar way, moving indie bookselling into "the technological future" was another goal, and Bookshop's fast growth "is a pretty great start."
In the last year, Onorati said that among the board's actions were:
Creation of a vendor review committee that resulted in a change in the association's general counsel, which will now be Tenenbaum Law Group, a Washington, D.C., boutique law firm that focuses mainly on associations and which will begin with the ABA by reviewing its bylaws.
Careful monitoring of the endowment that resulted in the audit committee working with the owner of the audit company for the first time and gaining a fresh perspective on the audit process.
A commitment to annual anti-racist/DEI training that this year included participation in accountability mapping training and discussion.
The introduction of consistent board office hours and ABA open house events to improve board/member communication.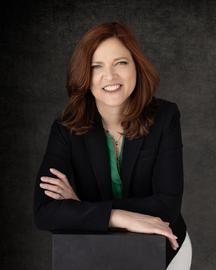 Alison Hill
In her CEO report, Allison Hill called 2022 "a year of incredible growth for the indie channel" and said that the ABA was "honored to play a role in supporting and championing your stores. Independent bookstores continued to demonstrate remarkable resilience, adaptability, creativity, and passion. Most of you experienced sales above pre-pandemic levels and many of you grew--expanding, adding second locations, growing and evolving from a pop-up or mobile store to a bricks-and-mortar store, or vice versa. The indies rocked it in 2022."
Of course, the year was "incredibly challenging as pandemic issues continued and new ones emerged," she continued. "As I visited your stores, it was amazing to see that even with those challenges, your businesses survived and, in many cases, thrived, and you all were able to preserve the magic that is independent bookstores."
She noted a range of accomplishments by the ABA in 2022:
A return of an in-person Children's Institute, as well as many virtual education meetups, webinars, trainings, and ShopTalks.
Continuing the fight for a level playing field against Amazon that included meeting with the Federal Trade Commission, presenting ABA's white paper to attorneys general, and lobbying for the American Innovation and Choice Online Act.
Battling book bans and the current threats to the First Amendment, the Fourteenth Amendment, and democracy through ABFE, which supported members, filed legal challenges, wrote letters, rallied booksellers, launched advocacy campaigns, and provided members with resources.
Continuing IndieCommerce 2.0 development work and migration of stores to the platform.
Pointing to the 34% increase in membership in the past three years, as well as 173 stores opening in 2022, Hill said, "The future is indie. ABA wants to not only support you in that future, but help make it possible. In a time when too many individuals are focused on taking books out of readers' hands, your work putting books in people's hands is more important than ever." --John Mutter