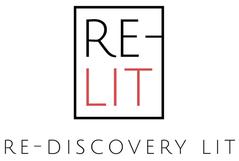 Open Road Integrated Media, which specializes in using technology to improve book discovery, especially backlist e-books and frontlist titles in all formats for a range of publishers, is launching Re-Discovery Lit, an imprint that will republish out-of-print and reverted books, which will be available in print format via Ingram.
Some 50 titles are involved to start and include A Single Rose and Threats and Promises by Barbara Delinsky; Ring Around the Sun and The Visitors by Clifford D. Simak; Season Ticket and A Day in the Life of Roger Angell by Roger Angell; Exile, Texas, and Copper Moon by Rachel Caine; the Journeys of the Catechist trilogy by Alan Dean Foster; and Floating Staircase and Snow by Ronald Malfi.
Under an agreement with Alloy Entertainment, Re-Discovery Lit will republish selected Alloy series, including the Fingerprints YA series by Melinda Metz and the thriller series Who Killed Peggy Sue? by Eileen Goudge.
"As we continue to help publishers reach new readers for their previously published books, it became clear to us that republishing worthy out-of-print and reverted titles is another way we can serve the industry," said David Steinberger, chairman and CEO of Open Road. "These books deserve to be discovered and read again, and our technology will get them in front of the right readers."