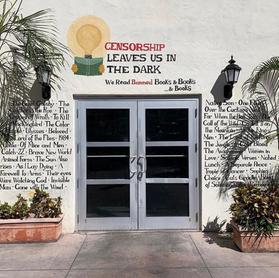 Yesterday, Books & Books, Coral Gables, Fla., distributed free copies of three titles recently removed from schools in Miami-Dade County. Miami New Times reported that 1,200 copies of The Hill We Climb by inaugural poet Amanda Gorman; Love to Langston by Tony Medina & R. Gregory Christie; and The ABCs of Black History by Rio Cortez & Lauren Semmer were given away as part of a "celebration" at Coral Gables Congregational United Church of Christ.
Books & Books posted on Facebook: "FREADOM! 'We're not going to let you take our stories away.'--@poetrichardblanco. It's already been such an impactful evening celebrating the books that were recently challenged in our school district. With the help of @amandascgorman and our incredible partners, we've put these books in the hands of so many curious, brilliant young readers."
Books & Books owner Mitch Kaplan told Miami New Times that the event was held in response to an incident last week at the K-8 Bob Graham Education Center in Miami Lakes, where a committee removed five titles from the school library in response to one parent's objections. "There needed to be some way to show the absurdity of what happened," he noted.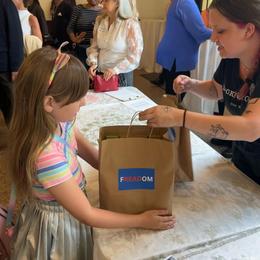 The event featured inaugural poet Richard Blanco reading Gorman's poem; author Edwidge Danicat reading Love to Langston; and Dr. Marvin Dunn, author, historian, and founder of the Miami Center for Racial Justice, reading The ABCs of Black History.

Representatives from literary and advocacy organizations, including the ACLU of Florida, the National Coalition Against Censorship, United Teachers of Dade, Florida Freedom to Read, and PEN America, joined students, teachers, and parents in speaking out against the removals.
Books & Books had earlier posted on Facebook: "Embracing the right to read and think freely, we unite with our partners and literary community to distribute challenged books for free. Together, we are breaking barriers and challenging censorship."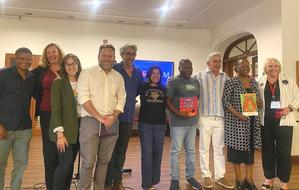 After the event, Books & Books posted: "We are closing the evening grateful to all those in the community who supported us, ensuring everyone has access to literary FREADOM. A special thank you to our partners and respective representatives...."