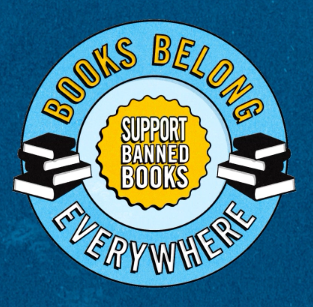 In conjunction with Banned Books Week (October 1-7), Simon & Schuster is launching Books Belong, a program that will highlight the merits of books that have been banned or challenged and provide tools and resources to "preserve and strengthen our right to read."
The Books Belong website hosts reading group guides and videos, book lists, giveaways, exclusive author and expert content, links to organizations such as Unite Against Book Bans, PEN America, and the National Coalition Against Censorship, and features the 1953 Freedom to Read Statement. Supporters of the right to read will find resources for them to take action when faced with a challenge in their community, as well as guidance on how to incorporate banned and challenged books into classroom, library, and family reading time. In addition, the program will be supported by social media promotion, consumer and B2B e-mails, and integration in Simon & Schuster's corporate and title advertising and marketing.
Michelle Leo, v-p, education & library marketing, at S&S, said, "Books Belong everywhere: whether fiction or nonfiction, books help us to see ourselves and others in the world. They must be available to everyone so that readers may connect to the stories that speak to them, to learn more deeply about themselves, and about other people and cultures. Books Belong will support readers and communities in the fight against book bans by sharing knowledge and resources that will enable them to make informed decisions about the books they choose to read."