Shelf Awareness for Thursday, September 19, 2013

News
Man Booker Prize Confirms 'Global Expansion'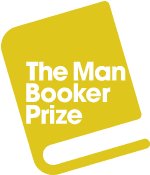 The Man Booker Prize, the preeminent English-language book prize, will now be open to all novels originally written in English, regardless of the nationality of the author, so long as they are published in the U.K. The prize has been limited to authors from the U.K., Ireland and the Commonwealth. There had been reports earlier this week that the Man Booker organizers were going to open the prize to Americans for the first time, which provoked a range of responses.
Jonathan Taylor, chair of the Booker Prize Foundation, stated that the trustees "have not made this decision quickly or lightly. It was made after extensive investigation and evaluation with the help of specialist independent consultants' research and consultation began in 2011. Over the following 18 months the views of writers, readers, publishers, agents, booksellers and others were canvassed on both sides of the Atlantic and beyond."

While they initially considered setting up a new prize for U.S. writers, Taylor said that "at the end of the process we were wary of jeopardizing or diluting the existing Man Booker Prize. Instead we agreed that the prize, which for 45 years has been the touchstone for literary fiction written in English of the highest quality, could enhance its prestige and reputation through expansion, rather than by setting up a separate prize.... We are embracing the freedom of English in its versatility, in its vigor, in its vitality and in its glory wherever it may be. We are abandoning the constraints of geography and national boundaries."

The board also changed submissions rules, allowing publishers with a recent history of longlisted titles to submit more titles for consideration than other publishers. Noting that "the number of books publishers are allowed to submit has long been a concern and we were wary of increasing the reading challenge for the judges," Taylor said the trustees "have agreed to a modified basis for submissions from publishers which recognizes literary achievement; this will be by reference to longlisting within the previous five years." Publishers will be allowed to enter one book, but a publisher with one or two longlisted books in the past five years is allowed two submissions, a publisher with three or four longlistings three submissions and a publisher with five or more longlistings four submissions.

"We are reasonably confident that the new arrangement will be slightly less challenging in terms of reading than the 151 books the judges considered this year," Taylor noted.


Marcus Books Designated Historic Landmark
The San Francisco Preservation Commission has voted unanimously to designate Marcus Books a historic landmark, but the move is no guarantee that the iconic African-American bookstore won't be evicted.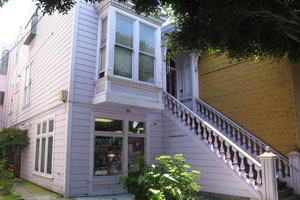 As quoted by KGO-TV, San Francisco Supervisor London Breed said, "This bookstore is not just a book store; it's part of our community, part of our history."
Joseph Sweis, son of the couple who bought the building in April after co-owner Blanche Richardson filed for personal bankruptcy, said his parents, "aren't against preserving the value of the building or history, just not being able to access the building at all."
Greg Johnson, brother-in-law of Blanche Richardson and co-manager of Marcus Books, said, "As caretakers of a legacy business, we have no intention of moving out at this moment in time. We're going to fight this 100%."


Penguin Random House Begins Fulfillment Merger
Penguin Random House made several executive changes as the company merges its fulfillment operations, an effort that began in July, the company said, but "will extend over time, with our separate Penguin and Random House distribution centers' day-to-day operational responsibilities remaining unchanged in the meantime."
Annette Danek, who has been senior v-p of fulfillment at Random House, has been appointed senior v-p and director of fulfillment for Penguin Random House.
James Clark, who has been Penguin's senior v-p, fulfillment and customer service, continues to oversee the company's Pittston, Pa., Kirkwood, N.Y., and Old Tappan, N.J. operations.
Mike Gallagher, Penguin's v-p, director, manufacturing procurement, who had been overseeing Penguin's warehouses, will now work with the cross-company team on future print vendor agreements.
Andrew Orlando, Penguin's senior v-p, transportation and customer compliance, is retiring at the end of the year after nearly 35 years of service.
Valerie Van Delft, who has been v-p of logistics at Random House, has been named v-p, logistics, at Penguin Random House and is taking on Orlando's responsibilities.
Penguin Random House president and COO Madeline McIntosh commented: "Of the many opportunities we will have in our new company to invest in operational capabilities, our physical supply chain is one of the most essential. Even with the rapid growth of the digital market, demand for physical books remains massive: on average, our company distributes more than two million copies every day. Our unwavering commitment to providing booksellers with a rapid and reliable supply of inventory allows them to focus their own energies where it counts: in their stores, with their own customers."


Notes
Image of the Day: The Uni Project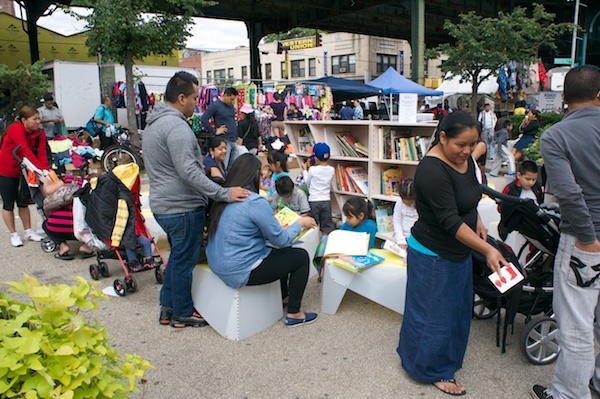 The Uni Project, which sets up portable reading rooms with books and activities around New York City, is "dedicated to expanding a culture of learning beyond the walls of schools and libraries and into public space.... part library, part classroom, the Uni is a walk-up learning experience that opens a new front in the effort to educate, support and inspire urban kids."
In partnership with the Queens Museum, the group's latest installation was in Corona Plaza in Queens, under the 7 train platform. According to the organizers, "Corona tops nearly every metric we record, including the number of patrons per hour, number of children, stay times, and number of families reading together. Corona loves reading and reading together." The next Uni will set up at Putnam Triangle, in Clinton Hill, Brooklyn, on September 27.


Happy 30th Birthday, Books & Company!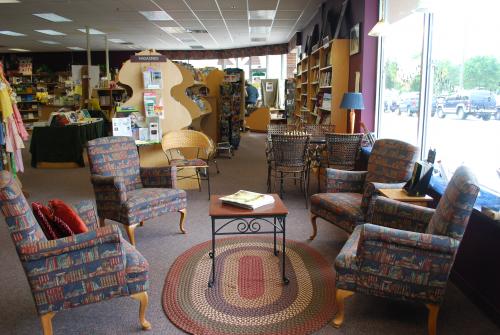 Congratulations to Books & Company, Oconomowoc, Wis., which is celebrating its 30th anniversary this Saturday, September 21, 6-9 p.m. with cake, memories, shared stories and live music. In addition, past and present Books & Company booksellers, founder Diana Cohen and co-owner and managing partner Lisa Baudoin will be on hand.

"We have always seen Books & Company as a community gathering place," Baudoin told Living Lake Country. "We have book clubs and craft groups that meet here. We offer story times for children and invite authors to come in to talk about their works. The community shows a tremendous amount of support. It's amazing to stay in business for 30 years, and it's because of this community that we have been able to do just that. I feel so lucky to be a part of this community and I love that I love my job."

Living Lake Country has a history of the store, which Cohen founded in 1983 when she bought a small Little Professor franchise. She revived the store, changed the name when the franchise agreement ended, expanded and then moved to larger quarters in 1995.

She explained Books & Company's name: "We wanted to be known as a place in the community for people to discover good books and good company. Bookstores and coffee shops are places for people to gather and share their stories. We wanted to be that place for our community."

In 2007, Baudoin moved with her family from Iowa to become co-owner with Cohen. "I was on the board of the Midwest Independent Booksellers Association when I met Diana, and we really hit it off," she said. "It came to a point in my life when I needed to do something else, and so I moved to Wisconsin to buy a bookstore in 2007."

Cohen now lives in South Carolina and helps with bookkeeping.


Kniga Koshka: Russia's Cat Librarian (with Bow Tie)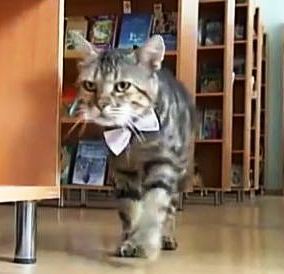 Kuzya, an official assistant librarian at the Novorossiysk Library in Russia, is a cat who also knows that "bow ties are cool," Buzzfeed reported. "The story goes that Kuzya wandered up to the library one day and decided it was a nice place to live. But there are restrictions about keeping animals in libraries--no matter how stylishly you dress them--so the staff had to petition for Kuzya to get a 'cat passport,' which is, hilariously, a real thing. Kuzya, not content at being just a normal pet cat, was recently upgraded to the title of 'assistant librarian.' "


In Sudan, Efforts to 'Bring People Back to Books'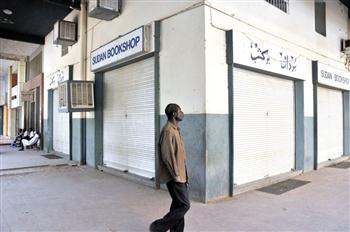 AFP Photo
"There is growing worry that the collapse of book culture is a direct mirror of the country's overall decline," the New York Times reported in its exploration of a "new wave of activism, with its sights on reviving Khartoum's reputation as a literary city."

"We want to bring people back to books," said Abdullah Al-Zain, who helped launch Mafroush, a monthly showcase in which booksellers "come to downtown Khartoum's Etinay Square and lay their books on the ground over cloth sheets or flattened carbon boxes."

Raghda El-Fatih is a volunteer with Education without Borders, a group that called for a "Khartoum is Reading" day and has thus far organized two reading days, including one that coincided with World Book Day. "We want to revive the habit of reading in public spaces," he said.


Book Trailer of the Day: The River and Enoch O'Reilly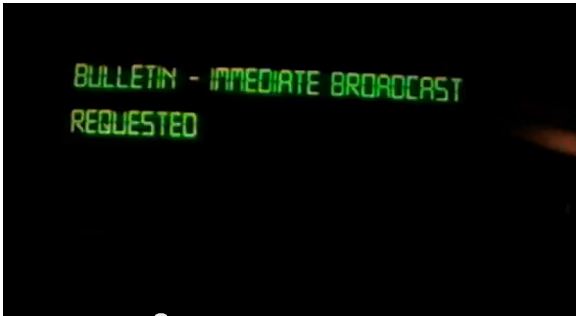 The River and Enoch O'Reilly by Peter Murphy (Houghton Mifflin Harcourt), a novel set in rural Ireland.




Media and Movies
Media Heat: Evan Mandery Talks About A Wild Justice
This morning on the Today Show: Mindy Budgor, author of Warrior Princess: My Quest to Become the First Female Maasai Warrior (Globe Pequot Press, $24.95, 9780762786039).
---
This morning on MSNBC's Morning Joe: Amanda Ripley, author of The Smartest Kids in the World: And How They Got That Way(Simon & Schuster, $28, 9781451654424).
---
Today on NPR's Fresh Air: Evan Mandery, author of A Wild Justice: The Death and Resurrection of Capital Punishment in America (Norton, $29.95, 9780393239584).
---
Tomorrow morning on Fox & Friends: Kevin Leman, author of Parenting Your Powerful Child: Bringing an End to the Everyday Battles (Revell, $17.99, 9780800720209).


Movies: Breaking Bad Star Will Portray Author
Breaking Bad's Bryan Cranston's next role will be author/screenwriter Dalton Trumbo, Deadline.com reports. Trumbo was blacklisted and imprisoned after he refused to testify before the House Un-American Activities Committee during the its investigation of Communist influences in the motion picture industry.
When Cranston wraps up the final season of Breaking Bad, he "will play the title role in the Jay Roach-directed Trumbo.... Michael London's Groundswell Productions is putting the film together for a 2014 start." John McNamara wrote the script, based on the biography by Bruce Cook.


This Weekend on Book TV: National Book Festival
Book TV airs on C-Span 2 this holiday weekend from 8 a.m. Saturday to 8 a.m. Monday and focuses on political and historical books as well as the book industry. The following are highlights for this coming weekend. For more information, go to Book TV's website.

Saturday, September 21
10 a.m. Book TV offers live coverage of the 13th annual National Book Festival from the National Mall in Washington, D.C. First day programming includes event coverage from the history and biography pavilion as well as interviews and national viewer phone calls with authors. (Re-airs Sunday at 12 a.m.)

7 p.m. Book TV visits Fredericksburg, Va., to interview several of the city's authors and tour its literary sites. (Re-airs Sunday at 10 a.m.)

9 p.m. Nina Munk, author of The Idealist: Jeffrey Sachs and the Quest to End Poverty (Doubleday, $26.95, 9780385525817).

10 p.m. After Words. New York Times reporter and editor Craig Whitney interviews Emily Miller, author of Emily Gets Her Gun... But Obama Wants to Take Yours (Regnery, $27.95, 9781621571926). (Re-airs Sunday at 9 p.m. and Monday at 12 a.m.)

11 p.m. Robert Wilson, author of Mathew Brady: Portraits of a Nation (Bloomsbury USA, $28, 9781620402030), at Politics & Prose Bookstore, Washington, D.C. (Re-airs Monday at 7 a.m.)

Sunday, September 22
12 p.m. Book TV's live coverage of the National Book Festival continues. (Re-airs Monday at 1 a.m.)

10 p.m. Shibley Telhami, author of The World Through Arab Eyes: Arab Public Opinion and the Reshaping of the Middle East (Basic Books, $27.99, 9780465029839).

10:45 p.m. Os Guinness, author of The Global Public Square: Religious Freedom and the Making of a World Safe for Diversity (IVP Books, $16, 9780830837670)


Books & Authors
Awards: NBA Nonfiction Longlist; FT/Goldman Sachs Shortlist
The National Book Foundation is unveiling the longlists for the National Book Award this week. NBA finalists will be revealed October 16, and winners named November 20. The longlisted titles in the nonfiction category, which were announced yesterday, are:

Finding Florida: The True Story of the Sunshine State by T.D. Allman (Atlantic Monthly Press)
Facing the Wave: A Journey in the Wake of the Tsunami by Gretel Ehrlich (Pantheon)
The Wolf and the Watchman: A Father, a Son, and the CIA by Scott C. Johnson (Norton)
Book of Ages: The Life and Opinions of Jane Franklin by Jill Lepore (Knopf)
Hitler's Furies: German Women in the Nazi Killing Fields by Wendy Lower (Houghton Mifflin Harcourt)
Freedom National: The Destruction of Slavery in the United States, 1861-1865 by James Oakes (Norton)
The Unwinding: An Inner History of the New America by George Packer (FSG)
The Internal Enemy: Slavery and War in Virginia, 1772-1832 by Alan Taylor (Norton)
Duke: A Life of Duke Ellington by Terry Teachout (Gotham Books/Penguin)
Going Clear: Scientology, Hollywood, & the Prison of Belief by Lawrence Wright (Knopf)
---
The shortlist for the Financial Times and Goldman Sachs Business Book of the Year Award is:

The Alchemists: Inside the Secret World of Central Bankers by Neil Irwin (Penguin Press)
Making It Happen: Fred Goodwin, RBS and the Men Who Blew Up the British Economy by Iain Martin (Simon and Schuster)
Big Data: A Revolution That Will Transform How We Live, Work, and Think by Viktor Mayer-Schönberger and Kenneth Cukier (Eamon Dolan Books/Houghton Mifflin Harcourt)
The Billionaire's Apprentice: The Rise of The Indian-American Elite and The Fall of the Galleon Hedge Fund by Anita Raghavan (Business Plus)
Lean In: Women, Work, and the Will to Lead by Sheryl Sandberg (Knopf)
The Everything Store: Jeff Bezos and the Age of Amazon by Brad Stone (Little, Brown)

The winner will be announced at the award dinner on November 18. The winner receives £30,000 (about US$48,270), and each of the remaining shortlisted authors will receive £10,000 ($16,090).


Attainment: New Titles Out Next Week
Selected new titles appearing new Tuesday, September 24:

Doctor Sleep: A Novel by Stephen King (Scribner, $30, 9781476727653) follows The Shining's Danny Torrance as an adult.

The Lowland by Jhumpa Lahiri (Knopf, $27.95, 9780307265746) follows two Indian brothers throughout their diverging lives.

Between Friends by Amos Oz, translated by Sondra Silverston (Houghton Mifflin Harcourt, $24, 9780547985589) is a collection of stories set on a 1950s kibbutz.

Killing Jesus by Bill O'Reilly and Martin Dugard (Holt, $28, 9780805098549) explores the death of Jesus.

The Dead Run: A Novel by Adam Mansbach (Harper Voyager, $25.99, 9780062199652) is a supernatural thriller about missing girls on the Mexico-Texas border.

The Outcasts: A Novel by Kathleen Kent (Little, Brown, $26, 9780316206129) is an adventure set along the 1800s Gulf Coast.

Countdown: Our Last, Best Hope for a Future on Earth? by Alan Weisman (Little, Brown, $28, 9780316097758) seeks ways to balance human populations with the global ecosystem.

An Appetite for Wonder: The Making of a Scientist by Richard Dawkins (Ecco, $27.99, 9780062225795) is the memoir of an atheism advocate.


Book Review
Review: One Summer: America, 1927
One Summer: America, 1927 by Bill Bryson (Doubleday, $28.95 hardcover, 9780767919401, October 1, 2013)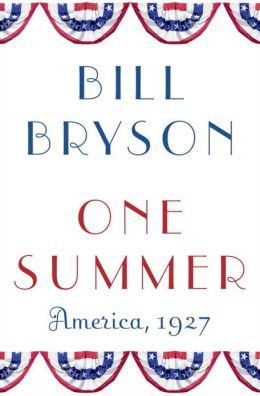 "History is bunk," said Henry Ford, one of the larger-than-life characters in Bill Bryson's One Summer: America, 1927. Though the portrait it paints of Ford is less than flattering, after reading Bryson's comprehensive and consistently entertaining history of that momentous summer, the automotive pioneer would be hard-pressed not to consider revising his dismissive judgment.
Of the several epic figures who anchor One Summer, the most noteworthy is Charles Lindbergh, whose nonstop flight from New York to Paris on May 20-21 catapulted him to fame. Threaded throughout Bryson's narrative are vivid retellings of the nearly incomprehensible adulation heaped on the 25-year-old pilot, who seemed most at ease when he was high above the earth on his barnstorming tour across the country that summer, inspiring a "moment of sublime, spontaneous, unifying joy on a scale never before seen."
Americans in 1927 were awed by Babe Ruth's epic chase to hit 60 home runs as he led what was probably the greatest baseball team of all time; they also flocked to the first talking movie, The Jazz Singer. The first demonstration of television occurred that year, and burgeoning radio networks became a force that unified the country, as evidenced by the audience of 30 million who listened to the Dempsey-Tunney "long count" fight in September.
But all wasn't achievement and celebration. The catastrophic Mississippi River flood devastated an area almost the size of Scotland; 38 children were killed in an elementary school bombing in Bath, Mich.; the anarchists Sacco and Vanzetti were executed; and the world's central bankers made a fateful decision on interest rates that, Bryson asserts, laid the groundwork for the stock market crash barely two years later. He relates these stories and many more with deft pacing and sufficient dashes of his trademark wit to entertain readers who have come to know him through humorous books (I'm a Stranger Here Myself, A Walk in the Woods et al.), all the while conveying impressive helpings of historical fact.
Bryson makes a persuasive case that 1927 marked the moment when the world's center of gravity, whether in business, technology (aviation, most prominently) and popular culture shifted across the Atlantic Ocean to the United States. For better or worse, it's impossible to come away from this energetic account without a strong sense of the vitality that animated American life in that raucous summer and put it boldly on display for the world to admire. Even if disaster loomed, there's no denying that, for many Americans, 1927 must have been a thrilling time to be alive.--Harvey Freedenberg
Shelf Talker: Bryson's energetic portrait of the U.S. at the peak of the Roaring Twenties is a model work of popular history.


The Bestsellers
Top-Selling Self-Published Titles
The bestselling self-published books last week as compiled by IndieReader.com:

1. Seduced (Book Three, Surrender Series) by Melody Anne
2. Ketchup Is a Vegetable: And Other Lies Moms Tell Themselves by Robin O'Bryant
3. Life Code by Dr. Phil McGraw
4. Billionaire Games Boxed Set by Sandra Edwards
5. Wicked Firsts by Various
6. Ruin by Rachel van Dyken
7. New Adult Romance (Boxed Set) by Various
8. Out of Line by Jen McLaughlin
9. My Unexpected Forever (Beaumont Series) by Heidi McLaughlin
10. Reckless (Renegades) by Skye Jordan

[Many thanks to IndieReader.com!]