Shelf Awareness for Readers for Friday, April 13, 2012

Book Candy
Wind-Powered Wuthering Heights; What Would Atticus Listen to?
For National Poetry Month, check out this video in which "amazing spoken word poet Mark Grist mesmerizes us with an explanation of why he likes girls who read."

---
Apartment Therapy suggested backlit bookshelves as a design alternative, noting that "replacing the back of a simple shelf with some semi-opaque plastic and wall mounted track lighting seems like a relatively simple project."

---

The secret to literary success? Kill your characters, and "whatever you do, don't write a love story, unless it's horrifically tragic," noted Co.Design in showcasing Delayed Gratification infographic that maps themes of every novel on this year's Man Booker Prize longlist.

---

Wind-powered Wuthering Heights. Lucy Mangan re-imagined the classic novel in light of news reports that "plans for a Banks Renewables windfarm in Brontë country are advancing."

---

Tom Petty's "I Won't Back Down," of course. To create a literary mixtape for Atticus Finch, the upright lawyer and father in Harper Lee's To Kill a Mockingbird, Flavorwire imagined "what we think he'd defend Tom Robinson, stand his ground and teach his children right from wrong to."
Great Reads
Further Reading: The Life Lessons of Baseball
"Get your peanuts, Cracker Jacks, hot dogs, beer... and books?"
There is so much more to the game of baseball than stats or what's witnessed via your TV or even among a crowd of thousands cheering in the stands. Baseball embodies universal stories and life lessons that can be found on the field and off--especially in the pages of baseball-inspired books.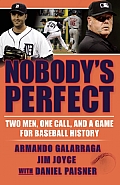 The theme of "life isn't always fair" is the idea captured in Nobody's Perfect: Two Men, One Call, and a Game for Baseball History by Armando Galarraga and Jim Joyce with Daniel Paisner. The story is a detailed, factual retelling of a first-base umpire's call that shattered a historical, almost perfect game played between the Detroit Tigers and Cleveland Indians on June 2, 2010.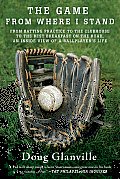 "You win some, you lose some" resounds in The Game from Where I Stand. Doug Glanville's memoir, now in paperback, is an eye-opening, gritty, insider's perspective of a life spent working toward building a career in the Major Leagues and rubbing elbows with a host of big-name ballplayers.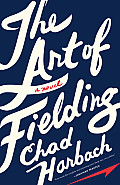 "Practice makes perfect, but be careful what you wish for" is the embodiment of The Art of Fielding, Chad Harbach's debut novel about baseball. A small, scrawny high school kid, with a major league talent for playing short stop, is recruited by a private college on the shores of Lake Michigan. But when a throw by the young infielder goes dreadfully awry, his life and the lives of those around him are suddenly changed in unexpected ways.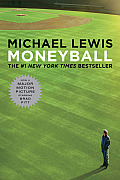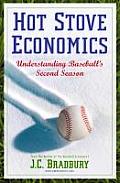 "Money talks--but not always" is the overriding theme in Moneyball, a mega-hit on page and screen. Michael Lewis details the story of how the Oakland Athletics reinvented their baseball team on a budget. And in Hot Stove Economics: Understanding Baseball's Second Season, economist J.C. Bradbury examines what constitutes a first-rate ball club and how the worth of baseball players--and success--is calculated. --Kathleen Gerard, blogger at Reading Between the Lines
Inklings
Writing at .7 MPH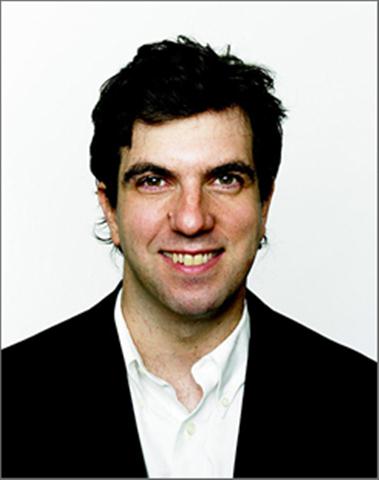 I predict that this essay will take a bit less than a mile and a bit more than 90 calories to write.
To explain: I'm writing this piece while strolling on my treadmill. As part of my new book, Drop Dead Healthy, which chronicles my quest to be as healthy as humanly possible, I joined the small but growing club of treadmill desk devotees. I perch my laptop (a bit precariously, I must admit) on top of my treadmill's display panel, and tap tap tap away as I walk at a molasses-like .7 miles per hour.
I do this because of the alarming number of studies that say that extended sitting is terrible for your heart. As in eating-Paula-Deen-bacon-doughnuts terrible.
At first, I thought treadmill writing would be distracting. But it's actually easy (and believe me, I am far from coordinated). It's also strangely energizing: walking raises your brain's serotonin level, which helps with focus.
I can't yet tell if my walking is affecting my writing. Do these sentences feel more kinetic? I'll leave that for you to judge.
Lest you think that vertical writing is a trendy phenomenon, the debate goes back at least as far as Nietzsche, who attacked Gustave Flaubert for writing in a seated position. "The sedentary life is the very sin against the Holy Spirit," roared Nietzsche. "Only thoughts reached by walking have value."
A full history of un-seated writers can be found in a wonderful essay by author George Pendle in Cabinet magazine. He says that while walking-writers may not have been legion, the standing-writers certainly were. Pendle writes, "such disparate authors as Virginia Woolf, Lewis Carroll, and Fernando Pessoa all wrote standing up, while Mark Twain, Marcel Proust, and Truman Capote took the Flaubertian creed to its ultimate extent by writing while lying down."
I imagine there will always be passionate defenders of both positions. For me, it's a matter of taste. I would gently suggest you might want to give standing or walking a try, either for reading or writing. But if you find it unpleasant, please have no guilt in reconnecting with your chair. Some of the world's greatest literary lights were butt-bound.
By the way, this took three-fourths of a mile, in case you were wondering. --A.J. Jacobs, author of Drop Dead Healthy (Simon & Schuster)
Literary Lists
Writers Who Reread; Rudyard Kipling's London Advice
Rereading is in the air. After seeing a recent Guardian feature in which several writers revealed their own literary addictions, the "books these leading authors regularly reread and which novels they are desperate to unlock the secrets of," the Millions asked "a few people about the books they reread, and why."
---

"Never stop a motor bus with your foot. It is not a croquet ball." This was just one of the "rules for Life in London" on a list Rudyard Kipling sent to his youngest daughter, 12-year-old Elsie, in 1908 as she prepared for a trip to the big city.

---

Mental Floss featured "some flossy tidbits" about the top 11 titles on Parent & Child magazine's recently unveiled list of the 100 Greatest Books for Kids.

---

Seán McGrady, author of The Backslider, chose his top 10 philosophers' novels for the Guardian.
Book Brahmin
Book Brahmin: Jessica Maria Tuccelli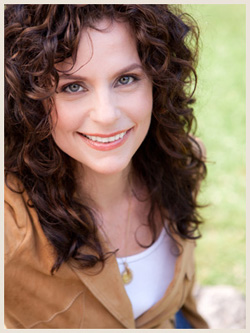 While a student at MIT, Jessica Maria Tuccelli had a change of heart and left the field of molecular biology for anthropology. Since then she has parlayed her curiosity with other people's lives (some call it nosiness) into a career in the arts. Viking/Penguin published her debut novel, Glow, on March 15, 2012. She divides her time between New York City and Rome.
On your nightstand now:
Rome: A Cultural, Visual, and Personal History by Robert Hughes, Absolute Monarchs: A History of the Papacy by John Julius Norwich, Il Nuovo Testamento (the New Testament in Italian), The Whole-Brain Child by Daniel J. Siegel and Tina Payne Bryson and Shards by Ismet Prcic. Basically a slice of my life: research for my new novel, a book to help me understand my toddler's development and a novel set in Bosnia, where I recently traveled.
Favorite book when you were a child:
Alice's Adventures in Wonderland & Through the Looking Glass. I still hope to step through that mirror one day!
Your top five authors:
Toni Morrison, Gabriel García Márquez, Flannery O'Connor, Michael Chabon and the poetry of Victoria Redel. I enjoy writers whose love of language is boldly apparent.
Book you've faked reading:
I've never read Moby Dick. I didn't fake reading it, but I didn't admit to not reading it either!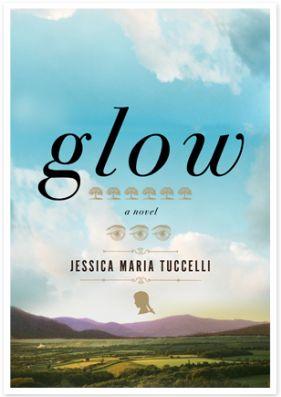 Book you're an evangelist for:
It's a four-way tie between The Bluest Eye, The Known World, The Things They Carried and The Unbearable Lightness of Being. I seem to favor books with the word "The" in the title. I never noticed that before.
Book you've bought for the cover:
The Other Hand by Chris Cleave (U.K. edition). I covet that cover, so complete in its design, evocative and allegorical.
Book that changed your life:
The Diary of Anaïs Nin. I wanted to be Anaïs--her intense curiosity, her impassioned lifestyle, living in France in the '20s and '30s (the golden age of the literary expatriate in Paris) and carousing with Henry and June Miller.
Favorite line from a book:
"Tomas did not realize that metaphors are dangerous. Metaphors are not to be trifled with. A single metaphor can give birth to love." --from The Unbearable Lightness of Being by Milan Kundera.
Book you most want to read again for the first time:
One Hundred Years of Solitude by Gabriel García Márquez.
Book Review
Fiction

Calico Joe
by John Grisham
The Lifeboat
by Charlotte Rogan
Mystery & Thriller
Mr. Churchill's Secretary
by Susan Elia MacNeal
House of the Hunted
by Mark Mills
Food & Wine
Very Fond of Food
by Sophie Dahl
The Southern Italian Farmer's Table
by Matthew Scialabba , Melissa Pellegrino
Sports
Damn Yankees: Twenty-Four Major League Writers on the World's Most Loved (and Hated) Team
by Rob Fleder, editor
Conspiracy of Silence: Sportswriters and the Long Campaign to Desegregate Baseball
by Chris Lamb
The Baseball Hall of Shame: The Best of Blooperstown
by Allan Zullo , Bruce Nash
Banzai Babe Ruth: Baseball, Espionage, and Assassination During the 1934 Tour of Japan
by Robert K. Fitts
Children's & Young Adult

Brothers at Bat: The True Story of an Amazing All-Brother Baseball Team
by Audrey Vernick , illus. by Steven Salerno
Stars in the Shadows: The Negro League All-Star Game of 1934
by Charles R. Smith, Jr. , illus. by Frank Morrison
Poem Runs: Baseball Poems and Paintings
by Douglas Florian , illus. by Douglas Florian
--- SPECIAL ADVERTORIAL OFFERINGS ---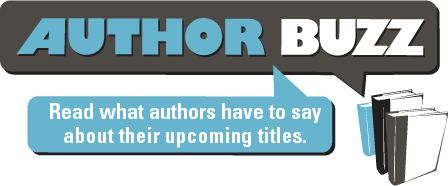 Dear Reader,

When I first set up a "demon graveyard," of sorts, for my Demonica/Lords of Deliverance series, I never imagined that the characters who populated it would become so central to the series. But here we are, following up the Grim Reaper's story with that of his right-hand man, Hades.

Dark, lethal, and a little playful, Hades will take a beautiful, brave fallen angel on a journey that will lead them both to danger and, possibly, love.

Please write to 1001DarkNights@gmail.com to win one of five copies.

http://www.1001darknights.com/authors/2015-books/larissa-ione-hades/




Publisher: Evil Eye Concepts, Inc

Pub Date: 5/26/15

ISBN: 978-1-940887-54-8

List Price: $2.99