Shelf Awareness for Readers for Tuesday, April 17, 2012

Book Candy
Hunger Games Inspirations; Classic Novels in Slang; Bookcase
Bows and arrows aren't just for Cupid. Buzzfeed showcased photos from a Hunger Games-themed wedding, noting that "the real Katniss probably wouldn't be caught dead in this gorgeous fluffy dress."

---

Inspired by the upcoming release of a Katniss Everdeen Barbie doll, the Huffington Post found "9 Barbies based on books."

---

"Dude, it was the most tubular of surf days, it was most totally dead of surf days." A Tale of Two Cities was just one of the classic novels given a "slang makeover" by Flavorwire.

---

Bookcase of the day: Got stairs?

---

Kim Newman, author of the Anno Dracula series, offered a "brief history of vampire fiction" in Wired magazine. "Currently, thanks to the weird subcategory of vampire romance (which descends from [Anne] Rice's chronicles), Dracula-type, blood-drinking bastards are almost endangered," he wrote.
Great Reads
Further Reading: Springtime in Paris
Oh, Springtime in Paris. The mere words evoke images of dainty blooms, meandering paths covered in dappled shade, the delicate lines of Parisian architecture. For those looking for a little bit of France but not quite ready to relocate to the City of Light, try living through the experiences of those who have already been to visit--and lived to write about it.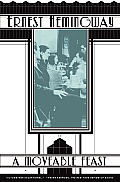 Paris has long been recognized as a center of literary activity, drawing authors and poets from all over the world. Ernest Hemingway's classic memoir of his time in Paris, A Moveable Feast, brings to life the literary world of 1920s Paris. This was a city full of literary characters we still know and cherish, from James Joyce to F. Scott Fitzgerald to Gertrude Stein, and Hemingway knew them all. His accounts of his earliest years as a writer are at once captivating and inspiring, and it is near impossible not to fall in love with the city we see through his eyes.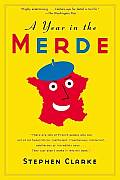 Of course, not everyone loves Paris the way Hemingway loved Paris. A Year in the Merde, Stephen Clarke's comic account of his one year in Paris, takes on the less glamorous sides of Parisian life, or at least those that appear less glamorous to a British ex-pat living in the city somewhat against his will. After a few months of work in the famed city of light and long vacations, Clarke finds himself desperate to assimilate, struggling to understand why he is incapable of getting anything done and hard-pressed to explain his love life to anyone--including himself.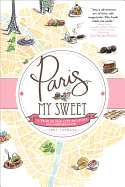 And then there are those who love Paris and hate it at the same time, who long to be nowhere else, and yet anywhere else. This is the case for Amy Thomas, a sweet freak and longtime Francophile, who eagerly accepts an opportunity to relocate to Paris for work. There, she explores the city through its patisseries and spends her time contemplating where she truly belongs. Thomas's story in Paris, My Sweet is inspiring in her quest to redefine her life for herself--and of course, will leave readers longing for a quick dash into a Parisian bakery. --Kerry McHugh, blogger at Entomology of a Bookworm
Now in Paperback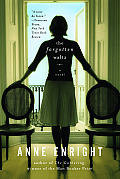 The Forgotten Waltz by Anne Enright (Norton, $15.95)
A swirling reappraisal of adulterous love set against the decline of Ireland's property boom, The Forgotten Waltz delivers Enright's incantatory and highly mineralized prose, her virtuoso capturing of mood and confirms her ability to create nuanced characters of all ages and backgrounds. This mature novel practically flaunts a wry, take-no-prisoners narrator who can make you laugh and wince, though readers new to Enright might start with her deeper family work, The Gathering, before indulging in this boom-time dalliance.
Bad Dog by Martin Kihn (Vintage, $14.95)
Nine years ago, Martin Kihn and his wife, Gloria, adopted a Bernese puppy, Hola. They had never had a dog, lived in an apartment in New York City, and were spectacularly unprepared for her. Gloria leaves after being bitten by "the beast" Hola had become; Martin trades his obsession with alcohol for an obsession with dog training. He discovers that Hola is eminently trainable and extremely sensitive; the problem is Martin. He learns that leading Hola is a job and a gift to her, and a serious commitment for him. Kihn is a very funny writer ("[The cat] is kneading the sofa cushion at my head like there is a rush order for a dozen tiny pizzas."), and Bad Dog is laced with much tenderness and some heartbreak--an absolutely delightful book.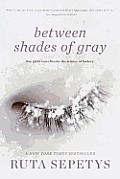 Between Shades of Gray by Ruta Sepetys (Speak, $8.99)
Ruta Sepetys's stunning debut novel begins on June 14, 1941, as the the Soviet secret police pound on the door of the Vilkas family's home. Fifteen-year-old Lina Vilkas, who narrates, her 11-year-old brother, Jonas, and their mother begin a journey by truck, cattle car and barge to work camps across Russia. Sepetys tells a parallel story to Esther Hautzig's memoir, The Endless Steppe (1968), which also begins in June 1941. As Sepetys follows one family to tell of Stalin's ethnic cleansing of the Lithuanians, Latvians and Estonians just before Hitler's invasion, she personalizes the experience of 20 million victims of Stalin through the eyes of a few, demonstrating how courage and hope can keep people going under the worst of circumstances.
Rodin's Debutante by Ward Just (Mariner Books, $14.95)
When a teenage girl, the daughter of working-class immigrants, is raped, the crime threatens to undermine a town's placid façade. A probate judge and chair of the "Committee," an informal assemblage of the town's power elite, tries to persuade his peers to soft pedal the story of the gruesome crime. Just tells one of his characteristically elegant stories aboout the morally ambiguous world of those who wield power in American society; he excels in exposing the chilly calculations that drive his characters' actions. There's probably no serious novelist working today whose productivity is so unfairly disproportionate to his public recognition. Ward Just is a grown-up writing about grown-ups, and that's only one of many reasons to read his work.
The Snowman by Jo Nesbø (Vintage, $14.95)
The Snowman is the seventh installment in Nesbø's series featuring Det. Harry Hole, but only the fourth to be published in the U.S. However, familiarity with the protagonist is not necessary in order to enjoy this one. It's an edgy, intelligent and very creepy thriller from the Norwegian writer who stands out in the field of Scandinavian crime fiction. Nesbø's latest offers readers all the chill and darkness they have come to love in Scandinavian noir--and then gives just a little bit more.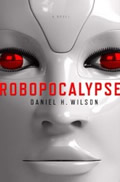 Robopocalypse by Daniel H. Wilson (Vintage, $15.95)
Daniel H. Wilson has been pondering the subject of his all-too-imaginable debut novel for some time and in great depth. In addition to earning a Ph.D. in robotics from Carnegie Mellon University, Wilson is the author of How to Survive a Robot Uprising and How to Build a Robot Army. Now he's transformed these robopocalyptic visions into a swiftly paced and well-crafted thriller that will have readers eyeing their electronics (including their e-readers) with suspicion and no small amount of fear. Robopocalypse crackles with old-fashioned entertainment. The story is smart, scarily plausible and contains bots for every taste.
Maphead: Charting the Wide, Weird World of Geography Wonks by Ken Jennings (Scribner, $15)
On the way to winning more than $2.5 million in 75 appearances on Jeopardy, Ken Jennings had to answer his fair share of geography questions. What wasn't necessarily apparent in that competition is that he's had a lifelong fascination with maps, an obsession that provides the springboard for a lively journey through the world of his fellow geography wonks. For all the useful, fun, often surprising information he imparts, there's a subtle message that undergirds these stories: in rootless times, maybe we all need something to offer us a sense of our place in the world. An enhanced appreciation for geography, Ken Jennings's survey suggests, may be one road to that destination.
The Writer's Life
Leslie Maitland: Exploring Family History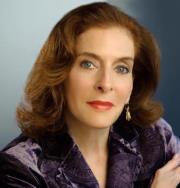 As a New York Times investigative reporter, Leslie Maitland, whose mother, Janine, fled Germany with her family in 1942, visited Germany with her parents in 1989 as part of a "reconciliation" program to welcome former citizens, and reported on the emotional visit in a lengthy Times article.
Crossing the Borders of Time: A True Story of War, Exile, and Love Reclaimed (Other Press), grew out of that article, and traces her mother's life from her birth in Alsace, to her escape from Nazi-occupied France and resettlement in New York, to the present, including her hope to eventually reunite with the man who waved goodbye as the refugee ship sailed. Her mother spent a lifetime mourning him, the love of her life.
After the story ran, Maitland was surprised that "stacks of mail" arrived on her desk from people sharing similar stories, even from some who remembered her mother before her escape at age 19. This outpouring of interest and a second trip to Germany in 1990 inspired her to begin the book and eventually search for Roland, the young man Janine left on the dock in Marseille. Maitland explained, "The love story is the ribbon of narrative that goes through the book, the candy that lures the reader along, because the romance is very much situated in the context of history."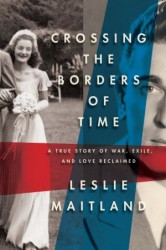 "As the daughter of Jewish survivors," she felt her mission was to tell the story on behalf of the millions who died who cannot, and "the reality of how it affected one family will make it more real and lasting and people will not forget," Maitland hopes.
Noting that even well-educated people usually do not know the whole story of the war years, she hoped to provide a "mirror of the period," and is confident that her facts are true. She loves research and said she discovered facts she "never could have invented." She had to bend her Times reporting standards a bit, though, coming to accept second-person quotes: "If Mom said so-and-so said this, I had to believe it."
Maitland's family's memories were just the start of her extensive research. She returned to Europe and also visited Cuba, the site of a little-known refugee camp where the family was held en route to New York. "This is the first complete reporting of the Tiscornia camp, on the northeast side of Havana Harbor," where hundreds of refugees from Hitler's Europe awaited the papers that would grant them entry to America, most for months, in prison-like conditions, Maitland said.
She read bound newspapers in French that revealed the way Europe was changing, and found "tiny articles about camps in Germany, and stories about French women sewing valuables in the lining of their clothes" as the Nazis grew closer. Her family and relatives "had saved all the strings," she marveled. Her grandfather kept the family's visas, transit papers and letters. Her mother still had the 12-page farewell letter from Roland. "Having all that in original words helped me so much to feel comfortable that I was getting everything right."
Janine's devotion to Roland never flags, even when they fail to find each other after the war, and Janine marries and has a family. Maitland's determination to provide closure for her mother by finding what became of Roland provides a sweet ending to this meticulously researched history of horrific tragedy.
"In a way the book is also a feminist story, of a life-affirming time for my mother who later in her life decided to do something for herself, having always lived for her parents, then her husband and children," Maitland said.
Her trips to the towns where her grandparents and mother lived revealed larger truths as well. Visiting Freiburg, her grandfather Gunzburger's birthplace, as part of an official program welcoming survivors, Maitland met with high school teachers and students. "Their families didn't want to talk about the war, and the younger generation is eager to create friendships with Jewish families."
"The problem is we don't have any Jews so we have to invite them back," one man explained. He lived in the Gunzburgers' former home, became friends with the Maitlands, and later joined their seder in New Jersey.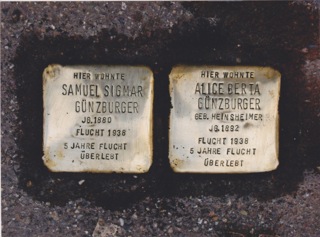 One way Germans are memorializing victims is by installing metal "stumbling stones"--Stolpersteine--engraved with the names and birth and death (or escape) dates of Holocaust victims and placed in front of their residences. Maitland heard about the project and contacted the artist to arrange to have two Stolpersteine embedded in the sidewalk in front of her grandparents' former home in Freiburg.
A Frenchman from Lyon visiting Freiburg noticed the stones with the Gunzburger name, which was the same as his great-grandfather's. He contacted the Stolpersteine project to learn who had provided the information for the stones. "The Stolpersteine folks gave him my e-mail address and he contacted me to say that we were related," Maitland recalls. "Our great-grandfathers were brothers! He organized a family reunion in Paris, and we became friends. So the Stolpersteine served not just to mark the spot where my grandparents had lived and from which they had fled, but brought dispersed relations together again!" --Cheryl Krocker McKeon, bookseller
Literary Lists
'Bad-Ass' Poets; Spy Novels; Southern Authors to Read
Acknowledging that "a lot of people think of poets as having a sort of hippy flower-worshipper vibe that is rather inaccurate (or at least not true all the time)," Flavorwire recommended "10 of the most bad-ass contemporary American poets."

---

Time to celebrate our first sighting of the term "beach reading" this year. The Independent's top 10 spy novels revealed "our secret file of classics and the latest thrillers."

---

For NPR's Three Books series, Adam Wilson, editor of the Faster Times and author of Flatscreen, suggested a trio of books "to whisk you away... when it's raining outside your Puerto Rican bungalow, or with your cappuccino in a Parisian cafe, or on African safari when your cellphone's out of service and there's no Wi-Fi for miles? Or what about those of us stuck at home, tethered to work and family, eagerly awaiting winter's end?"

---

Flavorwire recommended "10 contemporary Southern authors you should be reading."
Book Review
Fiction
The Cove
by Ron Rash
Almost Never
by Daniel Sada , trans. by Katherine Silver
Truth Like the Sun
by Jim Lynch
Mystery & Thriller
Beastly Things: A Commissario Guido Brunetti Mystery
by Donna Leon
Food & Wine

Taco USA: How Mexican Food Conquered America
by Gustavo Arellano
Biography & Memoir
14 Minutes: A Running Legend's Life and Death and Life
by Alberto Salazar , John Brant
A Silence of Mockingbirds: The Memoir of a Murder
by Karen Spears Zacharias
Health & Medicine
Drop Dead Healthy: One Man's Humble Quest for Bodily Perfection
by A.J. Jacobs
Sports
Kentucky Derby Dreams: The Making of Thoroughbred Champions
by Susan Nusser
Children's & Young Adult

Horten's Miraculous Mechanisms
by Lissa Evans , illus. by Temujin Doran
The List
by Siobhan Vivian
Humor
How to Sharpen Pencils
by David Rees
--- SPECIAL ADVERTORIAL OFFERINGS ---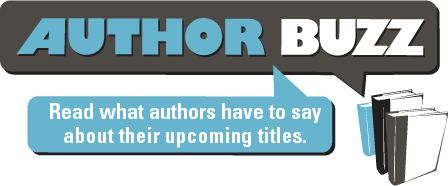 Dear Reader,

Liar's Bench is full of heart and soul, but it also tackles big, important issues like racism and bigotry. I think it has a little something for everyone: a family drama, a love story, a murder mystery, a coming-of-age story, and a social commentary. There's something for every kind of reader! Ultimately, I hope Liar's Bench becomes an important message of mankind's slight, but steady triumphs over prejudices and racial injustice.

If you'd like a copy of the book, visit kensingtonbooks.com/winfreebooks for your chance to win!

http://www.kimmichelerichardson.com





Publisher: Kensington Publishing Corp.

Pub Date: 04/28/2015

ISBN: 978-1-61773-733-6

List Price: $15.00
Dear Reader,

Immortality.

From the outside, it sounds like an amazing gift.

But there is a price to pay, too, as the men and women in my Dark Pleasures series know only too well.

In Caress of Pleasure, that price is loneliness. How can an immortal man bear to watch his love grow old? To feel the weight of that loneliness a century from now, when death has taken her from him?

Thirteen years ago, Dante reluctantly walked away from the woman he loved in order to not only protect his secret, but to protect his love, both body and heart. Now, she's back in his life, older and stronger and more beautiful than ever. And Dante knows that he will never survive eternity if he can't find a way to both win her back …

…and make certain that theirs is a love that will last through time.

Please write to 1001DarkNights@gmail.com to win one of five copies.

XXOO
Julie Kenner
http://www.1001darknights.com/authors/2015-books/julie-kenner-caress-of-pleasure/







Publisher: Evil Eye Concepts

Pub Date: 4/28/15

ISBN: 978-1-940887-56-2

List Price: $2.99