Shelf Awareness for Readers for Friday, May 18, 2012
Book Candy
Literary Justice; E.L. James Territory; Titles Choices
A judge in Northern California ruled that an allegedly violent criminal be released to his grandmother "with the stipulation that he read 'at least one hour every day, and... write reports on those books for at least 30 minutes every day,' " Page Views reported.

The Wall Street Journal noted that former pharmaceutical executive and white-collar criminal Andrew G. Bodnar, who was sentenced by a judge in 2009 to write a book reflecting on his criminal behavior, has submitted a 253-page manuscript into the court record.

Perhaps a similar dose of literary justice will be meted out to the U.K. man arrested this week for stealing from the "honesty box" of the bookshop at a Yorkshire monastery.

---

Touring the "deluxe mommy-porn apartment in the sky," Jacket Copy showcased the "real-life Escala Building in Seattle," where much of the "action" in E.L. James's Fifty Shades of Grey occurs.

---

Would you rather read The Winning of the War in Europe and the Pacific or The Black Rose. This was one of the questions in a 1948 test featured by BuzzFeed that was meant to determine how masculine or feminine you might be.
Great Reads
Further Reading: Rebelling Against Dictators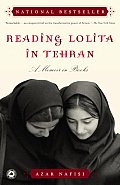 Since its publication in 2003, Azar Nafisi's memoir Reading Lolita in Tehran has testified to the power of literature to bring freedom to those oppressed by dictatorships. When Iran's Islamic government banned women from attending universities, Nafisi gathered seven female students in her home for a secret class. They discussed such classic novels as The Great Gatsby and Pride and Prejudice, touching on larger themes of freedom, morality and a woman's right to love. As the regime's restrictions tightened, the secret meetings gave each woman the courage to rebel in small but important ways.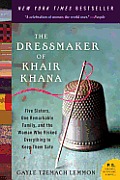 Gayle Tzemach Lemmon tells a similarly powerful true story in The Dressmaker of Khair Khana. When Kamila's parents flee Kabul to escape the Taliban, she must find a way to support herself and her five younger siblings who remain at home. Lemmon traces Kamila's journey from scared young woman to responsible dressmaker to entrepreneur, applauding the bravery of neighborhood girls who join her sewing business and the gritty determination of Afghans who refuse to surrender their beloved city to the tyrants.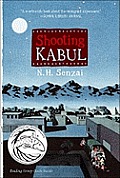 Shooting Kabul, N.H. Senzai's young adult novel, approaches Afghanistan through the eyes of 11-year-old Fadi, who flees to the U.S. with his family in early 2001. In the confusion of their escape, his youngest sister, Mariam, disappears in the crowd, and Fadi blames himself for losing her. As he faces the difficult adjustment to life in California, including taunts and bullying after 9/11, he also joins the school photography club, planning to win a photo contest that offers a trip to India so he can search for his sister.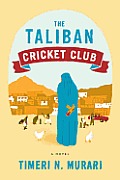 In Timeri Murari's novel The Taliban Cricket Club, rebellion comes in an unlikely form: a state-sponsored cricket tournament. Journalist Rukhsana, frustrated by her inability to work, teaches her brother and cousins to play, hoping they can win the tournament and escape to Pakistan. As they learn the game, which emphasizes individualism and fair play, both Rukhsana and the team begin to hope for a life outside the Taliban's harsh rules.
All four books serve as poignant reminders: rebellion against a dictatorship can begin with a small thing, such as a cricket ball, a camera, a length of fabric made into a beautiful dress or a book itself. Words carry power, and these stories remind Western readers of the small but vital freedoms we so often take for granted. --Katie Noah Gibson, blogger at Cakes, Tea and Dreams
Electronica
Reading Book Spines: There's an App for That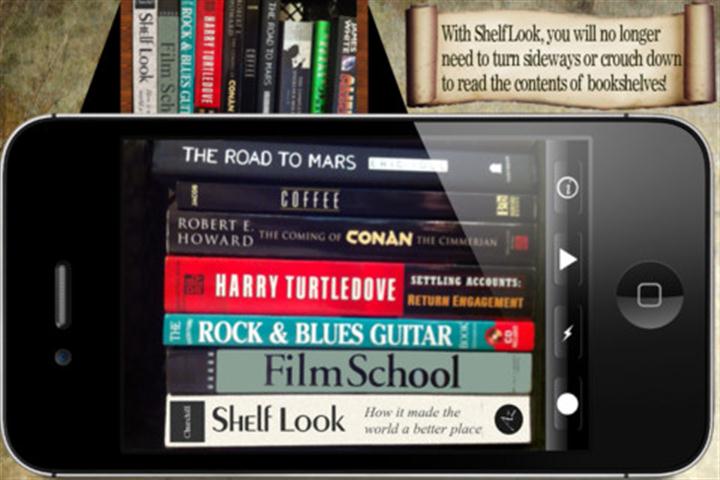 "Do you hate turning your neck sideways to read book titles at libraries and bookstores? Or scrunching down as well to view lower shelves?" If you answered yes to those questions, the ShelfLook iPhone app may be just what you're looking for. It is designed to allow users to hold an iPhone horizontally and read titles on the screen.

The Writer's Life
Kevin Barry: The Distinctive Flavor of Language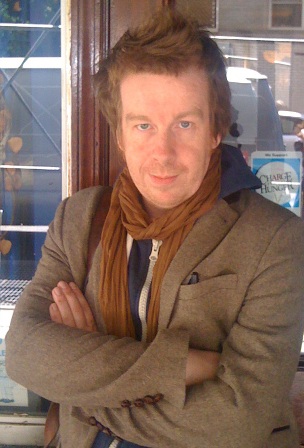 A common reference point for book critics trying to describe the dystopian near-future of Kevin Barry's debut novel, City of Bohane, a town where rival gangs pitch fierce battles for control of their territories, has been Anthony Burgess's A Clockwork Orange, but Barry himself doesn't quite see it. "There's only a few makey-uppy words in Bohane," he points out, sitting in a hotel cafe during a recent visit to the United States--and unlike the intricate vocabulary of Clockwork, his new slang should be easy for readers to figure out in context. (No back-of-the-book glossary needed here!)
In fact, Barry confesses, it wasn't until he was halfway through the first chapter that he realized the story was even set in the future--from that point on, though, he ran with it. (This led to some amusing conversations after the book's publication in Britain, when he was invited to science fiction conventions and readers kept asking why he didn't explain how the world got to the state it was in.) If you tell him that the rundown streets of Bohane remind you of films like Escape from New York or The Warriors, he'll cheerfully agree--then point out how the story and its characters also fit neatly into the patterns of classic western movies.
It's no surprise, then, that his box set of Deadwood DVDs was a source of inspiration. He's also a big fan of The Wire and The Sopranos, comparing the structure of all three series to epic novels, spending a long time at the beginning establishing the set-up and the complex network of character relationships, then bringing everything together for a huge payoff in the final acts. (Barry is also a screenwriter and has adapted City of Bohane for Parallel Films, the producer of Albert Nobbs and Breakfast on Pluto.)
Even more than the setting and the characters, though, it's the language that makes City of Bohane stand out. It's not hard to see why critics think of Clockwork; if you're going to try to explain the way Barry uses language to depict a radically alien world, it's an obvious comparison. Except that the Bohane dialect is really not as alien as all that. "I am very much fundamentally a writer who works with the ear," Barry said, and the novel's dialogue, as well as the patter of its unseen narrator, draws upon the speech of working class Irish, especially in the western part of the country where he grew up, with a few borrowings from other cities he's lived in, like Edinburgh and Liverpool.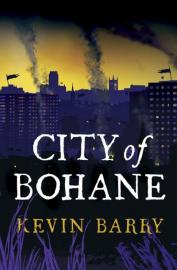 "It has a strong taste," Barry says of the language. "It's like mackerel. But if people like it, they really go for it." That distinctive flavor did, however, lead to some initial difficulties in breaking into the American market: a top-ranking editor at one major house told him that he loved the book, but knew that he would never be able to overcome the objections of the sales department. Another big publisher did express interest, but Barry was ultimately persuaded to accept an offer from Graywolf Press, an independent house in Minneapolis. Instead of being one of several midlist titles struggling for attention, he was told, "You'll be their big book of the season." The decision has paid off for both Barry and Graywolf, with front-page praise in the New York Times Book Review being perhaps the most prominent of the novel's rewards--all of which pave the way for the U.S. publication of Barry's second short story collection, Dark Lies the Isles, in the fall of 2013.
In the meantime, can readers anticipate a return to Bohane? Barry doesn't see the novel as the opening round of a trilogy--"they have a habit of going wrong in the third one"--but he admits that while he was working on the audiobook, he began to realize that he'd like to have done more with several of the characters, especially the women. "And when you build a city like this," he says, smiling, "it feels like real estate." --Ron Hogan, founder of Beatrice.com
Inklings
The Accidental Author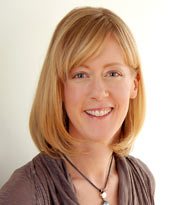 When I moved to France for a year with my family, writing a book was the furthest thought from my mind. We were escaping the rat race, reconnecting with family (settling in the tiny village where my husband was born) and rethinking our lives. A big city girl, I had no idea what awaited me: loneliness (the reserved French don't make friends easily) and miserable weather (our vine-covered stone cottage overlooking the ocean, so charming in summer, grew moldy and swayed under winter gales, and we took to wearing wool hats indoors).
Meanwhile, my children were discovering the delights of French cuisine at preschool and daycare. The transformation in their eating habits was astounding: from absurdly picky eaters (we counted goldfish crackers as a separate food group) to happy, competent, eaters-of-everything--from mussels to mackerel, broccoli to beets. Preparing and eating food became a central, joyful part of our family life.
Inspired, I wanted to share what we had learned when we returned home to Vancouver. But it was an uphill battle, as North American culture often works against families who want to eat healthily. Ideas for a story began popping into my head--even waking me up at night. I had filled two notebooks with jottings when my husband said: "You should write a book." Actually, it wrote itself. I had never believed people when they said "it was all in my head, and I just needed to write it down," but that's what happened. Some chapters took only two days.
My blog has become part of the burgeoning food reform movement--I'm even a Jamie Oliver Food Foundation "Real Food Advocate." Both blog and book will, I hope, help change kids' food culture--at home and in schools. Not at all what I'd intended when we moved to France, but fulfilling (even thrilling!) nonetheless. --Karen Le Billon, author of French Kids Eat Everything (Morrow)
Literary Lists
Books for Grads, Travelers, History Buffs
"Beyond the cliché: Ten picture book gifts for graduates" were suggested by Page Views.

---
USA Today recommended "five books for the perceptive traveler."

---
"Top 10 books about tough stuff from out there": Elizabeth Laird, author most recently of The Prince Who Walked With Lions, "travels the world from Africa to Australia in her pick of books showing teens tackling tough stuff and all their trials and triumphs along the way" for the Guardian.

---

"It's not just about the Tudors," the Observer's books editor William Skidelsky noted in sharing his picks for the "10 best historical novels."
Book Review
Fiction

I Am Forbidden
by Anouk Markovits
In One Person
by John Irving
The Master's Muse
by Varley O'Connor
They Eat Puppies, Don't They?
by Christopher Buckley
The Year of the Gadfly
by Jennifer Miller
The Legend of Pradeep Mathew
by Shehan Karunatilaka
Science Fiction & Fantasy
The Gift of Fire / On the Head of a Pin: Two Short Novels from Crosstown to Oblivion
by Walter Mosley
Biography & Memoir
Love, Life, and Elephants: An African Love Story
by Daphne Sheldrick
Essays & Criticism

Exit Laughing
by Victoria Zackheim, editor
Children's & Young Adult

Masque of the Red Death
by Bethany Griffin
In Honor
by Jessi Kirby
Enchanted
by Alethea Kontis
Poetry
Pity the Beautiful: Poems
by Dana Gioia
SOLITUDE CREEK
by Jeffery Deaver
ISBN-13 978-1455517152
Grand Central Publishing
5/12/2015
#4 in the Kathryn Dance Series


an exclusive interview with
NYT bestselling author Jeffery Deaver
SOLITUDE CREEK is the fourth in the Kathryn Dance series, following the amazing, XO. What's in store for Dance this time around?
Oh, mayhem, chaos, and terror, of course! In this novel, Kathryn gets busted down to "buck private" for making a serious mistake during an interrogation; she's relegated to civil work for the CBI, like checking health certificates and bottle deposit receipts. But you can't keep a strong woman down and she secretly runs an investigation on a villain obsessed with turning people's panic into a weapon.
THE BIG THRILL caught up with Deaver to talk about mayhem, chaos, and of course, SOLITUDE CREEK. Read about it here.

ALSO FEATURED ON THE
the big THRILL…
RUINS OF WAR by JOHN A. CONNELL: It took a decade, four defunct novels, and countless rejections before Connell landed a publishing deal. But the hard work and determination paid off. His novel, RUINS OF WAR—a unique, historical thriller set in postwar Germany—is already garnering national acclaim. And Connell, well, he's considered a debut-to-watch. Read about him in THE BIG THRILL.
THE TAPESTRY by NANCY BILYEAU: As a trained Journalist, whose editorial credentials include Rolling Stone and Entertainment Weekly, Nancy Bilyeau understands the value—and importance—of a well-researched novel. Particularly in the case of her Tudor-inspired thrillers. For THE TAPESTRY, the third book in her bestselling Joanna Stafford series, Bilyeau pits her protagonist against none other than King Henry VIII. Check it out in THE BIG THRILL.
THE SHADOW CARTEL by LAYTON GREEN: International man of action, Dominic Grey, has fought cults and criminals all over the globe. In his next escapade, he takes on THE SHADOW CARTEL. We recently sat down with Dominic's creator, Layton Green, and asked the world-traveler-turned-bestseller about his journey to the top of the bestseller list and where he plans to go from here. Catch the whole interview in THE BIG THRILL.
STONE COLD DEAD by JAMES ZISKIN: A taut tale of mystery and suspense that is at once a reminder of how a sleuth got the job done in the era before CSI and an antidote to nostalgia, James Ziskin's STONE COLD DEAD is just too cool to miss. Read all about it in THE BIG THRILL.
DYING BRAND by WENDY TYSON: In the third installment of Wendy Tyson's Allison Campbell mysteries, Campbell ends up investigating the brutal murder of her former boyfriend. As her hunt for truth reveals each secret, Campbell's past and present collide, in a mystery that is not just deadly, but the most personal yet. Get the full scoop on DYING BRAND in THE BIG THRILL.