Shelf Awareness for Readers for Tuesday, May 15, 2012

Book Candy
Original Potter MS; Silly Author Pics; Liquorice Bookcase
The original manuscript of Harry Potter and the Philosopher's Stone is on display as part of an exhibition--"Writing Britain: Wastelands to Wonderlands"--at the British Library, "a stone's throw from the station where the teenage wizard caught the Hogwarts Express," the Telegraph reported.

---

"Extremely silly photos of extremely serious writers" were highlighted by Flavorwire, which noted: "Every writer, no matter how serious, needs to let off a little steam now and then."

---
Our type of city. Colossal showcased artist Hong Seon Jang's miniature city constructed out of pieces of movable type from a printing press and observed: "It's fascinating to watch as the need for printed books and typography wanes, the unused objects themselves are more frequently used as an actual medium."

---

Non-edible liquorice bookcase of the day: Describing it as a "re-embodiment of a coiled liquorice wheel becoming a play of tubes," Bookshelf featured the Liquorice, "an innovative bookshelf in rotomoulded polyethylene. Cheekily irreverent, it treats books with respect and can be hung on its own or become part of varied combinations."
Great Reads
Now in Paperback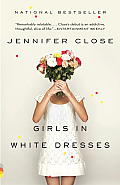 Girls in White Dresses by Jennifer Close (Vintage, $14.95)
Though the title of Close's novel comes from that cloying song from The Sound of Music, these white dresses symbolize gowns worn as a string of young women take that important walk down the aisle. So is this just another fluffy piece of chick lit about 20-somethings finally finding love? Not with Close's wry wit and deadpan delivery, which make this debut novel a treat to read.
The Art of Fielding by Chad Harbach (Back Bay Books, $14.99)
Chad Harbach's debut book is a big-hearted baseball novel about a small, scrawny high school kid who may be the greatest shortstop who ever lived. It chronicles five changing lives during a college's first tumultuous championship season, and is ultimately about losing what you love the most, be it college, talent or even hope. How people face their lives without the one element that used to give it meaning is Harbach's measuring stick of character. His endearing people pass their fiery tests with flying colors.
The Great Night by Chris Adrian (Picador, $15)
In the spring of 2009, the New Yorker published "A Tiny Feast," a short story by Chris Adrian about Titania and Oberon coping in the contemporary world as their changeling child underwent leukemia treatment in a pediatric cancer ward. The tale serves as an extended flashback in Adrian's latest novel, The Great Night, which borrows the structure of Shakespeare's A Midsummer's Night Dream with both comic and tragic overtones. Adrian's optimistic vision of love's capacity for renewal will surely weave its spell over many readers.
My New American Life by Francine Prose (Harper Perennial, $14.99)
Nothing is beyond the artistic reach of Francine Prose, whose writerly accomplishments include 16 novels, acclaimed works of nonfiction such as Reading Like a Writer, and three YA novels. In My New American Life, Prose has returned to seriocomic mode with the story of Lula, a 26-year-old immigrant from Albania. She is sometimes guileless, sometimes wily, while navigating the wilds of suburban New Jersey as a nanny for a 17-year-old boy. His father, an immigration lawyer and three Albanian thugs round out the cast of this very funny tale.
REAMDE by Neal Stephenson (Morrow, $18.99)
Neal Stephenson set the bar high for fictional virtual realities nearly 20 years ago with Snow Crash, and REAMDE raises it even higher. Russian mobsters, a computer virus, hackers in China... and that's just the beginning. Stephenson suddenly punches the literary equivalent of the nitro button, and this already engrossing techno-thriller escalates into an amazing action extravaganza.
Small Memories by Jose Saramago, translated by Margaret Jull Costa (Mariner Books, $13.95)
Nobel Prize-winner Saramago found a touching way to say goodbye to his readers in this short, fragile, posthumously published memoir. His memory faltering as he attempts to peer back at a childhood 80 years in the past, Saramago allows us to join him in savoring "the small memories of when I was small." Sometimes not recalling the exact order of things, the great writer returns to events again to deepen them with new details, with "the courage to turn the coin over and show you the other side."
State of Wonder by Ann Patchett (Harper Perennial, $15.99)
Two women form the nucleus of this story: Dr. Annick Swenson has been in the Brazilian jungle for years working for a pharmaceutical company. Dr. Marina Singh was one of her students in medical school and is now a researcher for the same company. A journey to the jungles of Brazil to learn what happened to a co-worker brings Dr. Singh into contact with cannibals, creatures that bite and sting and, most frightening of all, her former teacher and mentor.
The Writer's Life
Buddy Guy: No Regrets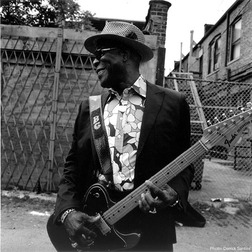 Buddy Guy is the epitome of Chicago electric blues. More so even than the men he idolized and worked with, Buddy Guy has influenced the cream of the crop of modern blues players--Eric Clapton, Stevie Ray Vaughn, Jimi Hendrix and Jimmie Page, to name just a few. His first book, When I Left Home (reviewed below), was written with David Ritz, a well-known biographer and co-author of such soul and R&B luminaries as Ray Charles, Smokey Robinson, Aretha Franklin, Marvin Gaye and Janet Jackson.
Why did you want to write a book?
You know, David came to me, and I knew about him, and we sat down and had a talk. And what got me more into it is the fact that most of those great guys are not here to answer those questions he had from me. I didn't learn nothing in school, trust me. Everything I learned, including playing my guitar, is self-taught. The rest of it was street sense. I don't got no book sense, because my parents weren't able to send me to school. My mom and dad were sharecroppers, we was sharecroppers.
Most people these days don't understand that part of the recent past. We don't get it.
I try to tell my grandchildren that now. I used to come home in the afternoon on that farm in Louisiana. My mother had boiled a potato; that's all she had. If I said, "Momma, I don't want that," she would make me take the glass of water and go to bed. I could see as I got old enough how frustrated she was because that's all she had for me to eat. And they was so happy when I was 10 or 12 years old, I could go out on my own in the off season and hunt rabbits, birds, whatever, to keep you from eating boiled potatoes or boiled beans, you know. Because back then, there wasn't no McDonald's or Burger King, man, trust me.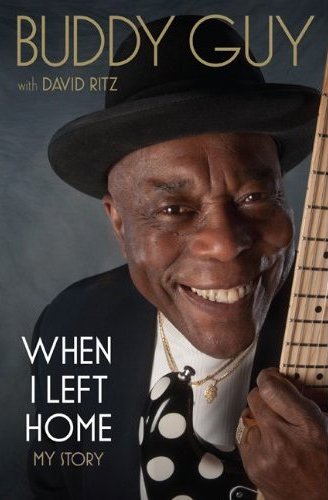 What was your favorite part of writing this book?
David is such a good guy, because it's like lighting a fire with a wet piece of wood. Some of the things in there would take me 10 years to remember, but if you remind me of it, it's there. So he could go back. He knew a lot of the history. I could still beat him out once in a while. You know some of the younger people made a hit out of these songs, other than the people that made them did in the '20s. He'd talk about one of these old songs, and I'd say, "Uh-uh, David, that's not the case, that was Harvey Jo Turner," or one of those guys no one knows about now and he would say, "You got it. You don't forget."
You know, I'm 76 years old this year, and when I was coming up, if you was a guitar player, you was one of a kind. You could count all the guitar players on one hand when I was coming up. Lonnie Johnson, Lightning Hopkins, and I think T-Bone, and then out popped B.B. King and John Lee Hooker. You used to go into the music shop and ask for a harmonica and the owner would say, "Just give me anything to get it out the way, man." But Little Walter said, "If George Washington Carver could get all that technology out of a peanut, then I guess I can get something out of a harmonica," and boy he didn't fail. B.B. King did the same for the guitar. Now harmonicas and guitars are expensive.
In the book you talk about all the British artists coming over and playing the blues. I'd think you'd be angry at them for it, but you're not.
How could I be? The British guys came back to America and told white America who B.B. King or Ike and Tina Turner was. I don't know if you're old enough to remember, but they had a television show back then called Shindig. The Stones was getting bigger than bubblegum, and they was trying to get the Stones to come on Shindig, and finally Mick Jagger said, "I'll do it if you let me bring Muddy Waters." And they say, "Who is that?" And he got offended, "You don't know who Muddy Waters is? We named ourselves off of one of his records, Rollin' Stone." Me and him laughed about that a couple of weeks ago at the White House when we played for the president.
What do you listen to now?
Well, I haven't changed a lot. A lot of people get successful and forget who they are, they forget where they come from, but guess what? We all was listening to spirituals and things before the guitars got amplified by Les Paul and Leo Fender and them. Lou Rawls had the Pilgrim Travelers, and I don't know if you can find that album, but I have it. I used to go pay 50 cents to go see the Pilgrim Travelers in Louisiana and it wasn't no drums or keyboards, it was just five or six guys making mouth noises behind the lead singer.
What about rap music and hip hop?
Well, [Shawnna] my youngest daughter--you probably know more about her than about me. She started out there with Ludacris, but is out on her own now. I guess she's been out there nine or 10 years. She's doing pretty good at it so far. You know, I don't have no complaint or nothing for what people like. Anything that people like that keeps them from fighting and fussing and shooting and cussing and doing like that.
After they stopped playing blues on the radio at all, I figured our lyrics were a little bit too strong. You hear B.B. King sing, "I got a sweet little angel, I love the way she spreads her wings," I was so dumb, I said, "B., what is that," and he said, "That's what we call beating around the bush, Buddy, you have to figure out what I meant."
Not any more, though.
No, the hip hoppers broke that up. You know the Isley Brothers had a record out in the '60s about some bulls**t going on, you had to bleep the "s**t." Now, you could come out and sing that, they'll probably have a double-platinum album that they'll sell you. You know, Johnny Guitar Watson played one, he didn't write it, but he had one 'bout "Dirty Mother for You." They would call that a party record. They wouldn't dare play that on the air.
Any regrets from your life?
No, I'd jump out the window to be able to do it again. Picking cotton in Louisiana is a long way from picking the guitar in the White House. --Rob LeFebvre, freelance writer and editor
Inklings
Freedom Was a Love Story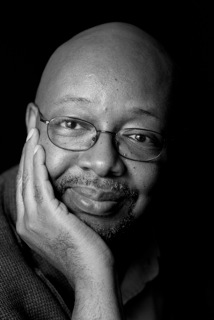 A few words on what freedom is.
We have this image of how we think it was when the slaves were freed. It is an image of singing and dancing. Of hoes thrown down and hats tossed high. Of leaps and shouts and cries of joy.
But if you read the history, you learn how one-dimensional that image is.
Yes, freedom was joy. It was also outrage for the cruelties they had endured. And worry over what would happen now. And even concern for the occasional benevolent master or mistress now left without slaves to tend them.
And it was love. That's the part we often forget.
When we think of African-American families these days, we are conditioned to think of dysfunction, absence and distance. But history says otherwise. It testifies to the monumental importance the freedmen placed upon family. Freedom, many decided, meant little unless it could fix--and formalize--the connections slavery had torn asunder.
So they wrote letters, they placed ads, they walked thousands of miles, all in the often hopeless hope of restoring--and being restored to--the embrace of family. Can I find my son who was sold from me 20 years ago? Have you seen my sister, who was given away as a wedding gift? Where is the wife whose loss I never ceased to grieve?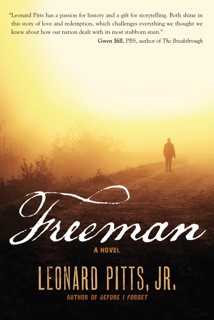 In my novel, Freeman, my protagonist, Sam, embarks on a thousand-mile walk to find Tilda, whom he has not seen in 15 years. He doesn't know where she is. He doesn't know if she is alive. He doesn't know if she's found another man. But he walks anyway. He has no choice. He loves her.
And that embodies the reason I wrote Freeman, the truth I wanted to share with every reader.
Freedom was a love story. --Leonard Pitts, Jr., author of Freeman (Agate Bolden, $16 trade paper)
Listen to an interview with Pitts here.
Literary Lists
Well-Read Cities; Books to Challenge; Best Comic Book Movies
Alexandria, Va., and Cambridge, Mass., lead this list of the Top 20 Most Well Read Cities in America.

---
Offering a disclaimer that "we're of course not in the market for banning any books," Flavorwire reacted to the removal of E.L. James's erotic bestseller from the shelves of libraries in parts of Florida last week with a list of "10 books that should be challenged instead of 50 Shades of Grey."

---
Visual News featured the "top 10 most read books in the world," based on the number of books printed and sold in the past 50 years.

---
Although they "argued over this list a lot," io9 still reached some consensus in naming the "10 best comic book movies of all time.
Book Review
Fiction

Bring Up the Bodies
by Hilary Mantel
My Struggle: Book One
by Karl Ove Knausgaard , trans. by Don Bartlett
A Dog's Journey
by W. Bruce Cameron
A Mind of Winter
by Shira Nayman
Trapeze
by Simon Mawer
Food & Wine

Herbivoracious
by Michael Natkin
Cornbread Nation 6: The Best of Southern Food Writing
by Brett Anderson, editor
Summer Days & Balmy Nights: Simple Summer Food from Sun-drenched Shores
by
Biography & Memoir
When I Left Home: My Story
by Buddy Guy with David Rich
How to Cook Like a Man: A Memoir of Cookbook Obsession
by Daniel Duane
Children's & Young Adult

The Hunt
by Andrew Fukuda
The Extraordinary Education of Nicholas Benedict
by Trenton Lee Stewart , illus. by Diana Sudyka
--- SPECIAL ADVERTORIAL OFFERINGS ---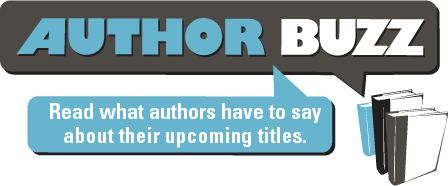 Dear Reader,

When I first set up a "demon graveyard," of sorts, for my Demonica/Lords of Deliverance series, I never imagined that the characters who populated it would become so central to the series. But here we are, following up the Grim Reaper's story with that of his right-hand man, Hades.

Dark, lethal, and a little playful, Hades will take a beautiful, brave fallen angel on a journey that will lead them both to danger and, possibly, love.

Please write to 1001DarkNights@gmail.com to win one of five copies.

http://www.1001darknights.com/authors/2015-books/larissa-ione-hades/




Publisher: Evil Eye Concepts, Inc

Pub Date: 5/26/15

ISBN: 978-1-940887-54-8

List Price: $2.99