Amazon's Troubling Trifecta
It's only Tuesday, but this is shaping up to be a bad week for Amazon.
The Canadian Booksellers Association has demanded that the Canadian government reject the e-tailer's application to open a facility in Canada, according to Quill & Quire.

In a statement, CBA said that "allowing Amazon to operate a business within Canada would contravene the Investment Canada Act which requires that foreign investments in the book publishing and distribution sector be compatible with national cultural policies and be of net benefit to Canada and the Canadian-controlled sector."

And CBA president Stephen Cribar added, "Individual Canadian booksellers have traditionally played a key role in ensuring the promotion of Canadian authors and Canadian culture. These are values that no American dot.com retailer could ever purport to understand or promote."

Amazon applied early this year to Canada's heritage ministry for permission to open an operation in Canada; it could take 45 days for the ministry to make a ruling (Shelf Awareness, March 3, 2010).
---
More on Amazon.com's decision to drop all affiliates in Colorado, which recently passed a law that aims to make online retailers collect sales tax on sales in the state.

While other states have based sales tax-collection requirements on the basis of the nexus created by affiliates, the Wall Street Journal noted that Colorado doesn't use that basis. The Colorado law "requires online retailers to either collect sales tax or share information with the state about all of the purchases made by residents, ostensibly so that it can require those citizens to pay so-called use tax on the purchases."

The Journal quoted a statement by Colorado Governor Bill Ritter, who said, "Amazon has taken a disappointing--and completely unjustified--step of ending its relationship with associates. While Amazon is blaming a new state law for its action, the fact is that Amazon is simply trying to avoid compliance with Colorado law and is unfairly punishing Colorado businesses in the process."

"I have no idea why Amazon did this," Rebecca Madigan, founder of the Performance Marketing Alliance, which represents affiliates, told the Journal. "A lot of people are devastated because overnight their affiliate revenue from Amazon has dried up." She added that as of 2008, the latest data available, there were 4,200 affiliates in Colorado, who earned about $37.5 million.
---
And over the weekend, a data error caused "hundreds if not thousands" of comics and graphic novels on Amazon to be deeply discounted, a move that was noted by many fans and led to so many orders that the company's Top 100 Book List was dominated by comics and graphic novels, Publishers Weekly reported. "Prices included high-end boxed set hardcover collections, really priced at more than $100 but suddenly offered for $14.99 or less."

It remains unclear whether Amazon will honor the orders.
---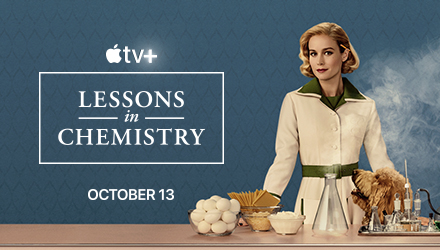 ---