Notes: Unusual Closings and Openings; Paper Potter
Reprint Book Shop in Washington, D.C.'s L'Enfant Plaza, just south of the Mall, is closing on January 27. The store and other retailers are apparently losing their space to make way for the National Children's Museum, which is moving to the site.
Owner Michael Sullivan wrote to publishers: "This closure is brought about neither by bankruptcy nor retirement. We remain interested and committed to keeping in contact with you as well as your company's sales, publicity and receivables divisions."
The store had an emphasis on government policy, politics, business and African-American titles. It also had a strong author series.
---
One of the best-known bookstores in the world specializing in Irish titles, Kenny's Bookshop and Art Gallery in Galway, Ireland, closed last Saturday. The store will continue to sell online at
www.kennys.ie
, and Kenny's Art Gallery will stay open until mid-April, when it moves to a new space.
Tom Kenny told the
Galway Independent
that he shook at least a thousand hands on closing day, a day he described as "warm and full of tears."
---
Loompanics Unlimited
, which in recent years has sold alternative and underground books online and via mail order, is closing. Planning to retire, unreserved owner Mike Hoy wrote in a cartoon on the Web site, "Having Loompanics has been the biggest thrill of my life. For thirty years, I got to live my dream (and stick it to the man!). I want to thank everyone who made it possible: our customers, authors, artists, reviewers, interviewers, vendors, and most of all, the super efficient Loompanics staff . . . and everyone who made it necessary: all the censors, prudes, prigs and pigs in the world, especially in the U.S.A."
All stock is being sold at a 50% discount.
---
The paperback edition of
Harry Potter and the Half-Blood Prince
will be published in paperback on July 25 and be priced at $9.99, Scholastic announced yesterday. The book will have a first printing of two million copies, bringing the U.S. in-print figure for all six Harry Potter books to more than 120 million. The hardcover, which appeared last July 16, had an initial printing of 10.8 million.
---
Although at first glance it looks like a case of here we go again, today's
New York Times
reviews "old questions" about the veracity of
Night
, the Elie Wiesel title that Oprah has chosen as her next book club pick. The author and his agent told the
Times
that they have never portrayed the book as a novel. And Wiesel's wife, who did the new translation, said the new version corrects several factual errors, including Wiesel's age when he arrived at Birkenau ("15" replacing "not quite 15") and a description of a couple on the way to Auschwitz in a cattle car, and adds some material from the Yiddish original that didn't appear in the earlier translation.
---
Amazon.com joins the Webcasting world: a half-hour show hosted by Bill Maher with guests whose books, songs and films will be touted for sale simultaneously makes its debut on June 1, according to various news services. Called the Amazon Fishbowl with Bill Maher, the weekly show will be broadcast on the Web but will not be downloadable. Highlights of the premiere will be shown beginning January 24. UPS is sponsoring the show and will run ads. Amazon, which has experimented with some Webcasts but not done a regular show, intends to add other original programming eventually.
Weirdly Maher, best known for his scathing political humor, has been asked by Amazon to steer clear of politics, according to the
New York Times
.
---
Amy Rhodes, who most recently was v-p and publisher of trade books at Rodale and v-p, director of sales and marketing at Harry N. Abrams, has been named publisher and general manager of Watson-Guptill Publications and its imprints, Amphoto Books, Back Stage Books and Billboard Books. She commented: "It's a list with a great backlist and lots of potential for growth."
---
Cool idea of the day. Cannon Beach Book Co.'s third annual Midwinter Mystery Weekend will be held January 27-29 and feature dinner speaker Steve Martini as well as other mystery authors, including Larry Brooks, Nancy Bush, Robert Ferrigno, G.M. Ford, Lisa Jackson, Skye Moody and Jess Walter. Events include an opening cocktail party, a variety of workshops, book signings, readings and Q&As.
The Mystery Weekend is held during a slow time of the year for the Cannon Beach, Ore., store, which celebrated its 25th anniversary last year (
Shelf Awareness
, July 1).
---
Monday's
Washington Post
had a long 25th-anniversary story on Daedalus Books & Music, Columbia, Md., much of it a breathless account of strolling the aisles of CIROBE last fall with company buyers--including president Robin Moody--as they made deals on remainders. Daedalus opened its first free-standing store in Baltimore, Md., on Monday, and a grand opening celebration is planned for this Saturday (
Shelf Awareness
, November 18).
---
Johnny and Linda Bell have opened Greater Vision Christian Bookstore, Holly Springs, Ga., according to the
Atlanta Journal-Constitution
. The 2,500-sq.-ft. store, which sells books, CDs, videos, DVDs, jewelry, gifts, Bibles (even a comic-book Bible) and art, is offering a "get-to-know-you" sale through March 4.
---
Tom and Nancy Shawver, owners of the Bloomsday Books, a used and rare bookstore in Kansas City, Mo., are opening a second store, in the Crestwood Shops, where their store had earlier been located for five years, according to the
Kansas City Star
.
The paper wrote: "Shawver said he has been stopped while shopping at the grocery store or elsewhere in the Brookside or Crestwood area by former customers who said they missed having Bloomsday Books nearby. 'And I have had to respond of how much I missed them,' he said. 'It's going to be great. Nancy and I are happy.' "
---
Nelson and Milda Enos, who bought Jupiter Books and Art Store in Jupiter, Fla., 10 years ago, are planning to sell their used bookstore, according to the
Palm Beach Post
.
Nelson Enos told the paper that he hoped to find someone like himself to whom he could sell the store. When he arrived in Jupiter, he said, "I was 59 and, when you go looking for jobs in the restaurant business, you find they're looking for somebody that's 30. Also, I was talking with managers and I had a lot more experience than they had--they really didn't like that."
---
Great fundraiser: to benefit the ALA's Office for Intellectual Freedom, the association will begin selling "Radical Militant Librarian" buttons at the Midwinter meeting beginning tomorrow in San Antonio, Tex. The reference is to recently revealed e-mails among FBI agents criticizing "radical, militant librarians" as well as superiors who were reluctant to use some Patriot Act provisions. The Office will continue to sell the buttons after the conference.
---
In collaboration with the National Council of Teachers of English, the Academy of American Poets is sponsoring the National Poetry Read-a-Thon, which will begin in April, during National Poetry Month. Starting now, teachers can go to
poets.org/readathon
to download Read-a-Thon lesson plans, find worksheets for students, talk about the program with other teachers in an online forum and sign up to receive a new poetry anthology geared to students aged 10 and 14. The anthology,
How to Eat a Poem
, is being published by Dover Press with an initial print run of 30,000--to be distributed free to teachers and students.
"This program can help jump-start the reading of poetry in classrooms or supplement the work that teachers are already doing," said Tree Swenson, executive director of the Academy of American Poets.
Poets.org will post students' responses to poems, and teachers will be able to share their experiences with other teachers. At the end of the Read-a-Thon, five school libraries will receive $250 grants to be used to acquire poetry books.
---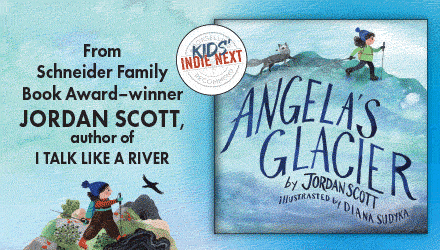 ---