Notes: Google vs. Justice; Store Parties; Gift Card Sales
The debate over the extension of the USA Patriot Act, which runs out at the beginning of February, may be influenced by a legal case getting wide press today: Google's resistance to a Justice Department request for records of a week's worth of search requests by all users and a random list of a million Web addresses in its index--all in connection with the Child Online Protection Act. According to the
New York Times
, Google said the request is "unnecessary, overly broad, would be onerous to comply with, would jeopardize its [own] trade secrets and could expose identifying information about its users." The Justice Department said AOL, Yahoo and MSN had complied with similar subpoenas, trade secrets would be protected and material wouldn't contain "any additional personal identifying information."
---
The
New York Times
today examined the issue of how in an era when more fiction titles have footnotes and symbols and non-word text, audiobook producers and narrators convey such things. The answer appears to be: in a variety of ways. For Jon Stewart's
America
, for example, the textbook quality was produced by introducing "classroom activities with chimes, reminiscent of educational films. And instead of addressing his audience as 'listener,' Mr. Stewart opens with mock derision: 'Welcome nonreader.' "
---
Today's
Baltimore Sun
profiled Daedalus Books on the occasion of the opening of its first free-standing store, in Baltimore this week. If the store is successful, co-founder Robin Moody told the paper he will consider opening more.
---
As many college students return to schools closed last fall by Hurricane Katrina, NACS's
CM Bulletin
looks at how several college stores are adapting to fewer students and, in some cases, relocations.
---
And now we are 11.
Storyopolis Art Gallery, Bookstore & Events (the name itself is worthy of celebration) in Studio City, Calif., celebrates its 11th birthday this weekend. The two days of events include readings, signings and drawings by a range of children's authors and illustrators, particularly "three literary giants" Clive Barker, Cornelia Funke and Megan McDonald. The store, which serves children and adults as well as the film industry, will also have live music. For more on Storyopolis's story, see its
Web site
.
---
Cool idea of the day. As a thank you to customers, RealEyes Bookstore, Charlotte, N.C., is giving 25 movie passes (each valid for two people) for previews next week of
Annapolis
or
Nanny McPhee
to the first 25 e-newsletter recipients who mention the promotion.
---
The Bookstore on West 25th, Cleveland, Ohio, which is having financial difficulties, is holding a rent party tomorrow that will be followed by a book auction featuring signed and antiquarian books, according to the
Gay People's Chronicle
.
Founded in 1976 by Mike O'Brien, the used bookstore has emphasized personal liberties and has strong women's studies and gay literature sections. Several other used bookstores in Cleveland, including John T. Zubal Books, the Old Erie Street Bookstore, Mac's Backs and Loganberry Books, are supporting the store. Some lamented that the number of used bookstores in Cleveland has declined and many of those left sell only online and by appointment.
---
Musicland, which filed for bankruptcy last week and is in the process of closing its Media Play stores (
Shelf
Awareness
, December 14), continues to be up for sale. One possible suitor Musicland is serenading, the
Book Standard
reported, is Trans World Entertainment, which owns F.Y.E., retailer of music, games, DVDs, etc.
Bankruptcy court filings show that Ingram, a secured creditor, is owed $10.2 million. Unsecured creditors include Baker & Taylor, which is owed $1.2 million. Musicland listed assets of $371 million and liabilities of $485 million.
---
Paralleling the growth in popularity of gift cards generally, sales of Book Sense gift cards rose 38% to more than $3 million in November and December over the same period in 2004, according to
Bookselling This Week
.
Total Book Sense gift card sales in 2005 were nearly $6.5 million, up 69% over 2004. The program began in late 2003.
---
The Northern California Independent Booksellers Association has bid goodbye to Books by the Bay, the book fair in San Francisco that involved some 40 independent bookstores,
PW Daily
reported. NCIBA will use funds that would go to the fair to develop a grant program for literacy organizations,
Books by the Bay held its 10th annual fair last July 23 in Yerba Buena Gardens.
---
High octane in paradise.
Six Borders stores in Hawaii will add Starbucks cafes, following an agreement between Borders and Coffee Partners Hawaii, a joint venture of Starbucks and Café Hawaii Partners. The stores will convert from proprietary cafes by September. A recently opened Borders store already has a Starbucks; another Borders will close its café and create access to an existing, neighboring Starbucks.
Borders stores in the U.K. have Starbucks cafes; Borders stores in the U.S. excluding Hawaii have been converting to Seattle's Best Coffee cafes. Seattle's Best is a subsidiary of Starbucks.
---
Out of the frying pan . . . Margaret Sutherland has become acquisitions editor for cookbooks at Storey Publishing, where she had been marketing director. Before joining Storey in 2001, she was the cookbook buyer at Advanced Marketing Services and a buyer at Lauriat's.
---
A new digital music model developing?
Worldwide sales of music via the Internet and cell phones tripled to $1.1 billion in 2005 and accounted for 6% of global music company sales, according to the International Federation of the Phonographic Industry, as reported by the AP. Listeners downloaded 420 million single tracks during the year, up 169% from 156 million downloaded in 2004.
The IFPI said that in Britain and Germany, Europe's largest digital markets, more music fans are legally downloading music than illegally swapping files.
---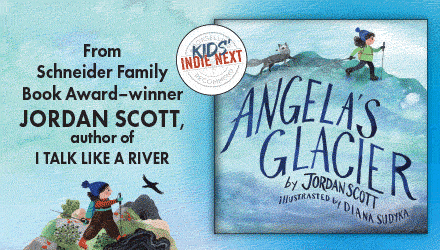 ---