Book Passage Fights Possible B&N Passage
In characteristic style, Book Passage, whose main store is in Corte Madera, Calif., in Marin County north of San Francisco, is not going along quietly with the probable opening of a Barnes & Noble in the Town Center shopping center a block away. (The space would be about three times bigger and a much better location than the B&N already in Corte Madera. The landlord says a lease has been signed but won't say with whom. Several sources says it's with B&N.)
In an e-mail newsletter and on its
Web site
, Book Passage argues passionately and in detail against the store opening in a site where Book Passage had hoped to relocate. Among the elements of the store's campaign:
A point-by-point rebuttal to a form letter from the Town Center's manager sent to anyone writing to him about the issue. As part of this, Book Passage details the damage that could be done to it by a new B&N and the effect of superstore expansion on independents over the past 15 years.
Findings from a study done in the Andersonville section of Chicago examining the different effect on the local economy of spending at and by chain vs. local businesses.
A discussion of how Book Passage's many author events, classes, conferences and general business expenses boost the local economy.
Names and addresses of the shopping center owners and management and town officials to contact.
The
Marin Independent Journal
has a long story on the controversy. An "emergency"
Web site
created by local residents has more information about the issue.
---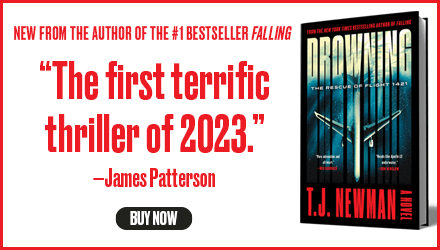 ---