The Widget for Readers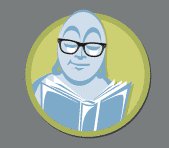 Many of you have asked us for a way to share our new consumer publication, Shelf Awareness: Enlightenment for Readers, with your customers, patrons and readers. We now have a quick and easy way to help spread the word! Just go to http://www.shelf-awareness.com/widget to download a subscription widget for your website or blog.

And here's a bonus: new subscribers who sign up through the widget will be entered for a chance to win a free copy of Thick as Thieves by Peter Spiegelman, to be published by Knopf later this month.

We'd love to know if you decide to use this on your site. Shoot us an e-mail at feedback@shelf-awareness.com to let us know or to ask any questions about it. Thanks for your help!


---

---