Waterstones to Open Russian-Language Shop in London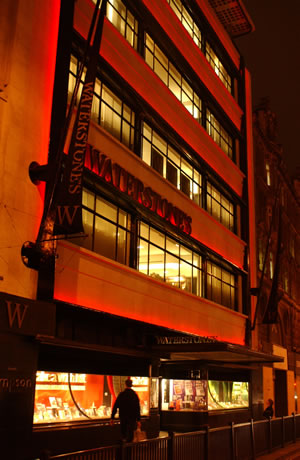 Здравствуйте. Next month, Waterstones plans to open a Russian-language bookshop inside its flagship Piccadilly store in London. The Independent reported that Russian-speaking booksellers will be recruited to staff the venture, which is the "personal passion" of Alexander Mamut, the Russian billionaire whose A&NN Group bought the chain last year.

The new shop, named Slova (Russian for "words"), will occupy the ground floor mezzanine level of the store and stock approximately 5,000 titles. Slova "is expected to become a meeting point for the more literary-minded Russians in the capital," the Independent wrote.

James Daunt, managing director of Waterstones, told the Bookseller: "For Russophiles and the large, vibrant Russian community in London, we aim to make Slova an irresistible literary and cultural destination. One won't be surprised at the source of the idea, given Waterstones' ownership."

---

---