Uncertain Future for That Bookstore in Blytheville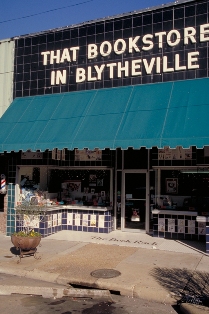 Mary Gay Shipley, owner of That Bookstore in Blytheville, Blytheville, Ark., sent out an e-mail this week that "signals the potential end of her state treasure and 36-year-old cultural institution," the Arkansas Times reported.

Shipley wrote that she believes it is "now time for change" and she "would be happy to help a new owner transform TBIB into their own vision. I believe the next few years will be exciting for independent booksellers who embrace the multiple reading formats and who are located in areas with a strong 'buy local' economy. It would be a fun challenge, if only I were a decade younger."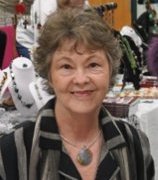 Although she does not have a timeline in place, Shipley told the Arkansas Times she "hopes the future will become clear in the next two to three months." She is looking for a buyer, but will close if no deal develops, and said the bookshop "will be a bargain as I do not need to fund my IRA."
Shipley has long been active in local and national organizations and is a former board member of the American Booksellers Association and the American Booksellers Foundation for Free Expression.

---

---