Oprah's Book Club 2.0 Pick: The Twelve Tribes of Hattie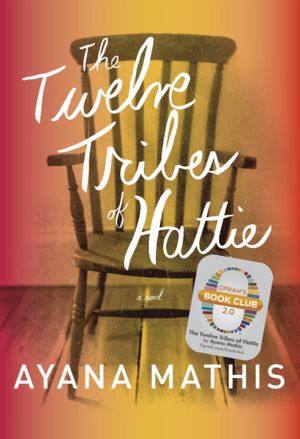 Oprah Winfrey has chosen The Twelve Tribes of Hattie by Ayana Mathis (Knopf) as her second selection for Oprah's Book Club 2.0, which she revived last summer with Cheryl Strayed's Wild. The release date for the book has been moved up to today.

Winfrey said the novel "touched me so deeply. The spirit of sacred truth just leaped from the pages." Mathis tells the story of the children of the Great Migration by following the indomitable Hattie Shepherd and her nine children through 60 years of desolation, passion, courage and salvation.

"The opening pages of Ayana's debut took my breath away," said Winfrey. "I can't remember when I read anything that moved me in quite this way, besides the work of Toni Morrison."

The cross-platform book club's second selection kicks off with Winfrey's interview with Mathis in the January issue of O, The Oprah Magazine. Winfrey will host a conversation with the author Sunday, February 3, on OWN network's Super Soul Sunday program at 11 a.m., as well as on Oprah.com, OWN's Facebook page and on Oprah Radio's "Oprah's Soul Series" (Sirius 204, XM 111). Throughout December and January, readers can further engage online at the Book Club hub and through a variety of digital and social media platforms.

In announcing the new pick, Winfrey noted that The Twelve Tribes of Hattie is available in a digital edition "or the hardcover. Still can get the hardcover, people!" She also offered some bookishly seasonal advice: "And might I say, the perfect holiday gift for the booklover in your life."

---

---