Amazon Award Breakthrough: No More Penguin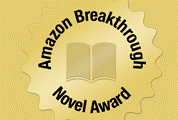 In what it called "an exciting new chapter," Amazon yesterday launched the sixth annual Amazon Breakthrough Novel Award with changes that increase the number of winners and the pool of money for advances and make the program more Amazon-oriented.

For the first time, winners will be published by Amazon Publishing, not Penguin. Categories have been expanded to five--general fiction, mystery/thriller, romance, science fiction/fantasy/horror and YA fiction--from two--general fiction and YA fiction. And four of the five category winners receive $15,000, while the grand prize winner receives a $50,000 advance. Last year, the two winners received $15,000 advances.

In an eyebrow-raising comment, Amazon said that jettisoning Penguin and having books published by Amazon Publishing "means a faster publishing timeline, higher royalties, ability to launch the books in multiple formats (print, audio, e-book) and worldwide distribution."

The contest begins January 14, when authors of unpublished and self-published English-language novels have two weeks to make submissions. Part of the judging process resembles the pattern of past prizes: Amazon reviewers will narrow the initial pool, and Publishers Weekly will pick semi-finalists in each category. But instead of having Penguin editors and a panel composed of authors and industry people involved, Amazon Publishing editors will choose the winners. The five finalists will be announced May 21, and the grand prize winner will be honored in June.


---

---