BEA Buzz Books Part I: The Inside Scoop from Booksellers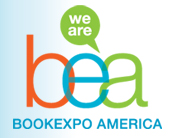 For the second year, BookExpo America will be opening its doors to the general public on the last day of the show; and while some of us in the business might say, "Let them hear packing tape," we also know that one of the enduring benefits of getting all the players in the book industry under one roof is the B2B action that helps a book break out of the cacophony head onto the path to the bestseller list. B2B? That's bookseller-to-bookseller buzz about the offerings for the late summer and fall.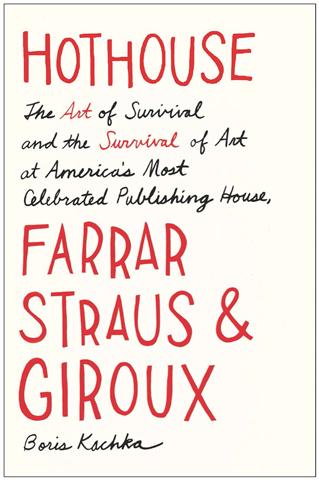 At the very top of that buzz list is Hothouse: The Art of Survival and the Survival of Art at America's Most Celebrated Publishing House, Farrar, Straus & Giroux by Boris Kachka (Simon & Schuster, August). There are no galleys, but S&S sent manuscripts to a handful of booksellers, like Paul Yamazaki at City Lights in San Francisco, who said, "I thought it was tremendous." Kachka, who has covered the book beat at New York magazine for years, apparently had very good access to FSG archives and insiders, judging by the amount of research that went into Hothouse. "It's a huge amount of fun, very informative, and very fair," said Yamazaki.
Geoffrey Jennings at Rainy Day Books in Kansas City, Kan., named Hothouse as one of his favorite reads going into BEA--and not just because it will appeal to industry insiders, although he did stress how delightful book people will find its juicy bits. "It's like walking into a massive epic," said Jennings, noting that Hothouse spans up to the present day. "Farrar, Straus and Giroux were the Mad Men of the book business." In fact, Jennings, who called the book "laugh-out-loud funny," was so eager to share Hothouse that he e-mailed a few pages from the manuscript with the warning: "go pee before you read this."
This year the American Booksellers Association organized a promotion called "Celebrate Debut Authors," picking up on an similar promotion that was popular this spring, essentially harnessing the power of bookseller buzz to promote new writers. ABA asked a baker's dozen of booksellers from across the country to read publishers' submissions of debut books and then select the titles that would be part of the promotion with independent booksellers this fall. Betsy Burton from the King's English in Salt Lake City, Utah, served as chair of the committee of booksellers in the adult category.
"It's what we do best, finding new books by new authors and then introducing them to the world," said Burton. Publishers submitted manuscripts for review and the jury of booksellers read them and had many phone calls to debate them before coming up with its final list for the Fall Celebrate Debut Authors promotion. The promo's details will be available at the ABA booth.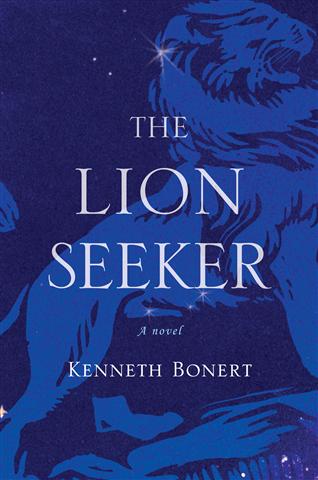 Jenn Northington at WORD in Brooklyn, N.Y., served on the committee and was abuzz about The Lion Seeker by Kenneth Bonert (Houghton Mifflin Harcourt, Oct.), a debut that depicts the Jewish community in Johannesburg, South Africa. "It's most impressive," she said. "The voice is like a close third person and you get inside the cadence of the characters in a special way."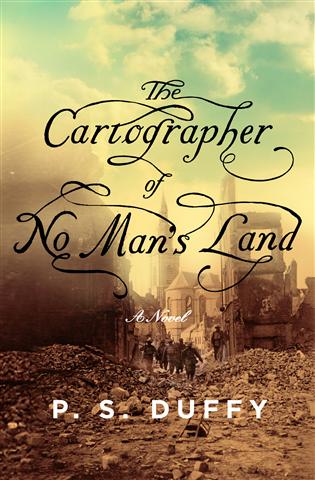 Several booksellers called The Cartographer of No Man's Land by P.S. Duffy (Liveright/Norton, Oct.) an "accomplished" debut. In the story, a man leaves Nova Scotia to search for his missing brother-in-law on the front lines of World War I, promising his wife that he will serve only as a cartographer, but gets pulled into the war. Perhaps it is not polite to mention a woman's age, but aside from telling a very compelling story, it is worth noting that Duffy is making her debut in her 60s.
Cathy Langer, adult book buyer at the Tattered Cover in Denver, Colo., observed that there were a few good World War I books on the fall lists. Also from Norton, she noted, is The Great War: July 1, 1916: The First Day of the Battle of the Somme by Joe Sacco and Adam Hochschild, a meticulous illustration of the battlefield in a 24-foot-long panorama. "It's the number one, coolest thing I am excited to see at BEA," she said. Langer also noted a nonfiction Random House title, The War That Ended Peace: The Road to 1914 by Margaret MacMillan (Oct.), who wrote Paris 1919, and Thomas Keneally's new novel, The Daughters of Mars (Atria, Aug.), which is about two sisters who are nurses at Gallipoli and on the western front during the Great War.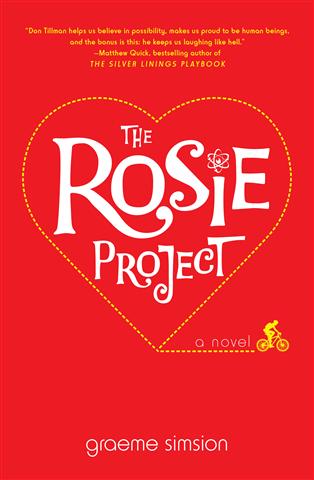 For a good story and a good laugh, Burton--not speaking as the head of the debut committee as much as a reader--recommended The Rosie Project, a debut by Graeme Simsion (S&S, Oct.). The dialogue between a brilliant geneticist who has Asperger's and decides he needs to find a wife (which becomes his project), his friend Rosie (whose project is seeking her birth father) and two other friends, a couple of psychologists in an open marriage, is "some of the funniest I have ever read."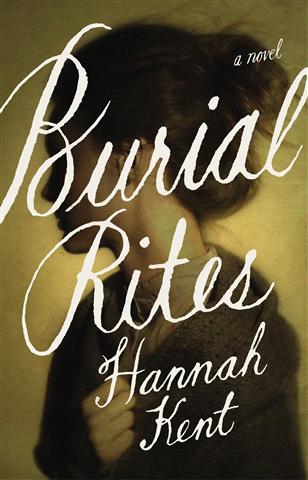 A debut on the other side of the spectrum is Burial Rights by Hannah Kent (Little, Brown, Sept.), which is based on the true story of an Icelandic woman convicted of murder who is sent to live on a family farm (because there is no prison to house her) as she awaits her execution. Mark LaFramboise from Politics and Prose in Washington, D.C., said, "It's a tough book, but told in an understated, beautiful way."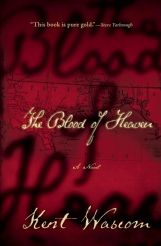 LaFramboise suggested people not be turned off by a book that can be called brutal: The Blood of Heaven by Kent Wascom (Grove/Atlantic, May), an American frontier epic that booksellers have been talking about since it debuted at Winter Institute. "I don't like brutal books, but I couldn't stop reading it," said Sheryl Cotleur from Copperfield's Books in northern California, who compared the experience to watching a Quentin Tarantino movie. "It's gritty, visceral and extremely memorable. It is a portrait of a time and era that is worthy of our attention."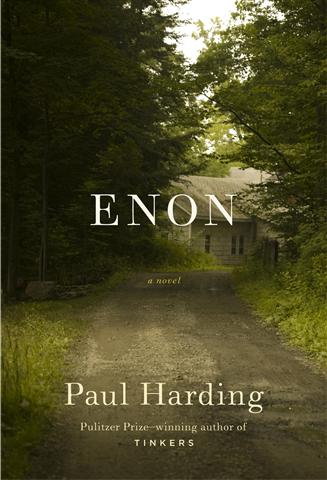 Of course, booksellers also love a good follow-up book and none is more anticipated than Paul Harding's Enon (Random House, Sept.); "anyone who loved Tinkers is going to love this even more," said Yamazaki.
Early word on the new Wally Lamb novel, We Are Water (Harper, Oct.), is that he has returned to his She's Come Undone form. And Elizabeth Gilbert's return to fiction in a multigenerational historical novel, The Signature of All Things (Viking, Oct.), might surprise readers who only know her memoirs. Langer gave Gilbert's novel a thumbs up and also said she was looking forward to getting her hands on new books from Andre Dubus III (Dirty Love, Norton, Oct.) and Donna Tartt (The Goldfinch, Little, Brown, Oct.).
Luisa Smith at Book Passage in Corte Madera and San Francisco observed that, with new books by some great authors--Amy Tan, Thomas Pynchon, Jonathan Lethem, Ann Patchett, Jumpa Lahiri and Martin Cruz Smith among them--the fall looks like a "bookseller's dream."
Speaking of Book Passage, co-owner Bill Petrocelli is making his BEA debut as a novelist with The Circle of Thirteen (Turner, Oct.), set in a future world threatened by a terrorist sect; the identity of its misogynistic leader will call everything the protagonist believes into question as she races to prevent a bombing. The buzz from booksellers who have read galleys of The Circle of Thirteen they picked up at Wi8: "It's a really good read."
Tomorrow we report on the children's and YA buzz books, and indie presses and sleepers on Friday. --Bridget Kinsella
---

---