'The Beauty of Book Selling'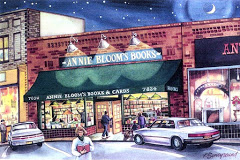 "What I'm discovering in our area is a growing number of consumers who understand that neighborhood stores are part of the cultural framework that holds a community together, and every time you shop locally it's like applying a dab of personal glue on the framework that helps prevent it from coming apart.... The best way to keep this mutual support network thriving is to constantly be on the lookout for new ways to expand and improve that early allure of wide selection and pleasant atmosphere that adds some fun and entertainment to every visit. The products we sell are more than skin deep. What bookstores offer is a multitude of literary excursions that will expand your intellect, challenge your imagination, or just give you some relaxing mental recreation.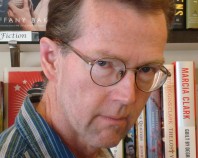 "In fact, it wouldn't be inaccurate to say our staff at Annie Bloom's is much like a group of beauty consultants. No, we don't sell cosmetics. But I think we are helping each one of our customers develop a more beautiful mind."
---

---