To the Editor: A Summer Reading Suggestion
Valerie Ryan, owner of Cannon Beach Book Co. in Cannon Beach, Ore., writes concerning Sarah Pishko's piece on Friday about summer reading programs and suggests one of her handselling favorites--an adult title that could work as a YA:


I read with interest Sarah Pishko's ideas about good books for young readers, books that would engage the reader and also encourage him/her to believe that reading is a great pastime. I would like to add one more, out of about a million possibilities: The Highest Tide by Jim Lynch. A recent Pacific Northwest Booksellers Association Book Award winner, Lynch's debut novel is part coming-of-age, part novel of relationship and environment and all a perfect delight. It has never been marketed as a young adult book, but now that it is in paper (Bloomsbury USA, $13.95, 1582346291) it would be a great choice for summer reading--or winter, fall or spring--or for classroom adoption. It is eminently discussable because Lynch writes about Rachel Carson's philosophy, friendship, parental difficulties and marine life, to mention a few themes. It is funny, poignant and unputdownable, no matter your age.  I heartily recommend this book. I sell it with a moneyback guarantee and have never had to make it good.


---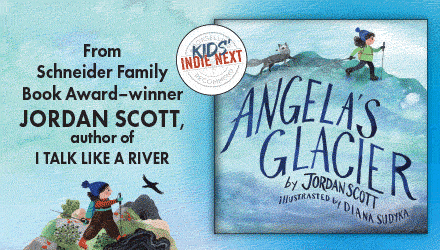 ---