Cody's Flagship Store in Berkeley to Close
Very sad news: Andy Ross, owner and president of Cody's Books, is closing Cody's flagship store on Telegraph Avenue in Berkeley, Calif., on July 10. The store is doing only one-third the business it did in 1990, and "the company's attempt to keep this store open has caused a loss of over $1 million," he said in a statement. "As a family business, we cannot continue to afford these ruinous losses."
Cody's other Berkeley store, on Fourth Street; its striking new store on Stockton Street in San Francisco, which opened last fall; and its school and book fair division are healthy and staying open, and Cody's is "intent upon continuing to provide the best of independent bookselling."
Ross said that in the past 15 years the book business has changed on Telegraph Avenue. "Many of our customers have found other sources for their books," he indicated. "In particular, the Internet has taken quite a bite out of sales, particularly the scholarly and academic titles that have always been our specialty."
Founded by Pat and Fred Cody in 1956, Cody's has been in the Telegraph Avenue location for 43 years. (Ross bought the store from the Codys in 1977.) Pat Cody, who is 83, visits the Telegraph Avenue store weekly and stays in touch with Ross, told the
Contra Costa Times
, "I feel very sad, but I can understand. It's a lifelong struggle to keep an independent bookstore going. You never go in expecting to make money." She added that Ross "deserves a great deal of praise for hanging on as long as he did. Keeping it going with the onslaught of Amazon and chains. It's almost like putting a finger in the dike.
The Telegraph Avenue store was part of and witnessed some key moments of modern American history. Telegraph Avenue was the center of many demonstrations during the Free Speech Movement in the early 1960s, which grew into the antiwar movement. In 1989, a pipe bomb was found in the store during the contretemps about
The Satanic Verses
. (Despite the attempted bombing, staff voted unanimously to continue selling Salman Rushdie's book.) And Ross and the store have been vocal promoters of independent, local bookstores--protesting against "huge mass merchants and disembodied Internet retailers."
The announcement of the closing highlights major changes in Bay Area bookselling: only last week, it became public knowledge that the last A Clean Well-Lighted Place for Books, in San Francisco, is for sale, and less than a year ago, Kepler's Books & Magazines in Menlo Park closed for several months because of financial problems. With the opening of its 20,000-sq.-ft., $3.5 million Stockton Street and the closing of the flagship Berkeley store, in effect Cody's has responded to the changes in bookselling dynamics by betting on a move west to a more upscale area that attracts tourists, serious shoppers, commuters as well as local residents.
---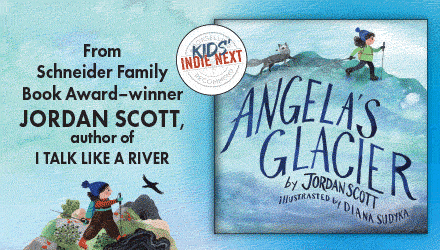 ---