More ABA Business: New-Store Strength; Many Alliances
Before we go into some of the highlights of the ABA's activities at BEA that didn't have to do with dues, executive salaries and transparency, we want to clarify one item from yesterday's story about the association's town and annual meetings.

As we reported, Susan Novotny of the Book House of Stuyvesant Plaza in Albany, N.Y., told the town meeting that Cody's Books owner Andy Ross was not coming to that meeting because he couldn't afford his dues. Ross himself called yesterday to let us know that this was inaccurate. "What I said to Susan was that I didn't know if I'd paid my dues or not because I've been too busy with other things," he stated. "I just wasn't thinking about it. It turns out that I am current." (Last fall, of course, Ross opened a 20,000-sq.-ft. store in San Francisco, and recently he announced that the original store in Berkeley will close in July. A third store, also in Berkeley, is quite healthy.)

Ross noted that while it was "heartbreaking" to decide to close the Telegraph Avenue store, it is "the right decision" and something "I should have done long ago. Now I'm restructuring my business and concentrating on prospering. I can certainly afford my ABA dues."

---

The ABA's membership figures showed evidence of the growth of new stores. While bookstore members declined 2.5% to 1,660 in the past year, this was a smaller decrease than in past years, and some 195 were new members, which president Russ Lawrence called "a huge deal." Moreover, provisional memberships grew 31.5% to 163.

---

One of the ABA's many member campaigns is aimed at Spanish-language stores. One component of this is a LibroSmarts prototype based on Book Sense Picks.

---

The Book Sense Web site is undergoing a "total redesign," CEO Avin Domnitz said.

---

The first Legislative Day, held last Wednesday, drew more than 100 booksellers, who heard Washington lawyer-agent Robert Barnett, received briefings on legislative matters and then traveled to Capitol Hill for meetings with their own senators and representatives. Afterwards they met to honor Rep. Bernie Sanders (I.-Vt.), who has fought against the Patriot Act.

---

Since the ABA introduced the program two and a half years ago, some $11 million worth of gift cards have been sold. Of particular interest to retailers' accountants, 48% are still not redeemed.

---

Several people praised the ABA's already highly praised first Winter Institute, which was held in January in Long Beach, Calif. For example, Danny Givens of Givens Books in Lynchburg, Va., said that because his store carries toys and teachers' supplies, "I get to go to a lot of conventions," and the Winter Institute was the best by far. "I brought back and am implementing many great ideas," he added.

---

Established after Hurricane Katrina, the Bookseller Relief Fund gave out 50 emergency grants of $500 to booksellers affected by Katrina and $80,000 in catastrophic grants to the most severely affected bookstore owners. In a poignant moment, Scott Naugle of Pass Christian Bookstore, Pass Christian, Miss., which was devastated by Hurricane Katrina, thanked the ABA and its members for help it gave the store.

---

Barnes&Noble.com's collection of sales tax on online book purchases has led to an unusual alliance. At the ABA town meeting, COO Oren Teicher mentioned that he and CEO Avin Domnitz have met "with folks at B&N.com to try to convince Amazon to do the right thing."

---

The ABA is cooperating with Peter Osnos's Caravan Project, which is investigating how to use existing and emerging technologies to increase the availability and variety of format of serious nonfiction books across all channels for sales and distribution, in stores and online. Domnitz said the association wants "to make sure independents are at the table when technology is talked about in" in connection with distribution channels.

---

And last but not least, ABA president Russ Lawrence emphasized that he, the board and staff want to hear from members and encouraged them to communicate via "phone, e-mail or the ever-appropriate written word."



---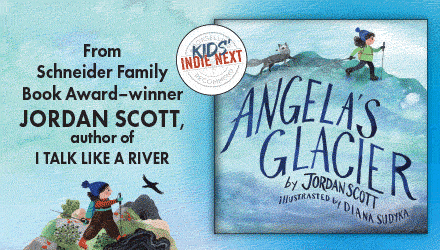 ---