California Bookstore Day Receives $15,000 PRH Sponsorship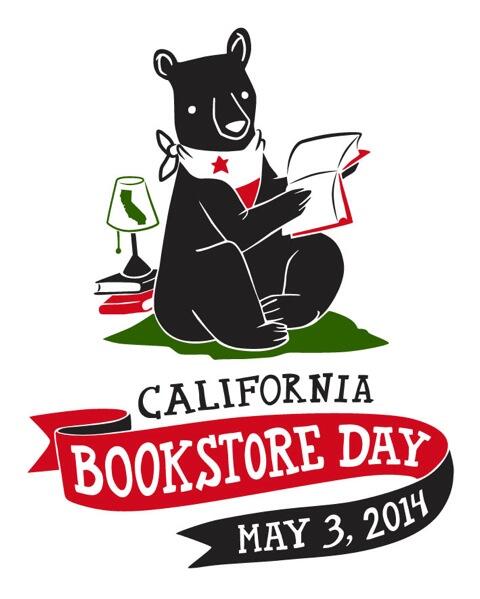 Good news for California Bookstore Day, which will be held for the second time on Saturday, May 2, 2015: organizers have received a $15,000 sponsorship from Penguin Random House.

Madeline McIntosh, president and U.S. COO of Penguin Random House, commented: "California Bookstore Day was a terrific event this year--our publishers and sales colleagues loved being part of it, and so did our authors. We want to help bring even bigger crowds into the bookstores next May."

California Bookstore Day program director Samantha Schoech, said, "Penguin Random House's sponsorship will help us expand our outreach--to readers, to authors, and to media--so that our participating stores again can achieve significant sales increases similar to those they enjoyed for the inaugural CBD earlier this year. This donation is a wonderful kickoff to our fundraising effort, and we are most grateful for this enormously motivating encouragement and support."

Northern California Independent Booksellers Association executive director Hut Landon said that while the monetary gift was gratifying, "this is not just about a financial contribution--the event gains significant cachet from this 'stamp of approval' from such an important and influential publisher. We have long valued Penguin Random House's commitment to independents, and we will continue our efforts to justify it moving forward. On behalf of all our booksellers, we thank them for this latest show of support."

CBD said it hopes the event "will inspire and support additional same-day Bookstore Day celebrations by hundreds of independents in other regions of the country." In fact, the first such event takes place this Saturday, July 12. Chicago Independent Bookstore Day will be held at nine Windy City bookstores that will offer discounts, giveaways, events and author appearances.

Stefan Moorehead, a manager and buyer at Unabridged Bookstore, who was inspired by California Bookstore Day, told Chicago Reader: "We [booksellers] talk among ourselves about building stronger bonds. It helps all of us. None of us are in direct competition. It really hit home looking at the map and seeing us spread out throughout the city."
---

---