Richard Russo: 'What We Care About Is a Healthy Ecosystem'
"While Amazon claims to be concerned about the fate of mid-list and debut authors, we believe their offer--the majority of which Hachette would essentially fund--is highly disingenuous. For one thing, it's impossible to remove authors from the middle of the dispute. We write the books they're fighting over.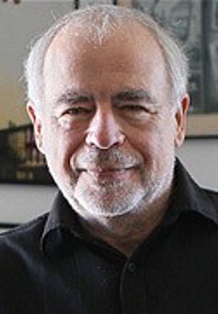 And because it is the writing life itself we seek to defend, we're not interested in a short-term windfall to some of the writers we represent. What we care about is a healthy ecosystem where all writers, both traditionally and independently published, can thrive....

"To our knowledge, Amazon has never clearly and unequivocally stated (as traditional publishers have) that books are different and special, that they can't be treated like the other commodities they sell. This doesn't strike us as an oversight. If we're wrong, Mr. Bezos, now would be a good time to correct us. First say it, then act like you believe it. We'd love to be your partners."
--Richard Russo, novelist and co-vice-president of the Authors Guild, in
an open letter
regarding the Amazon/Hachette dispute
---

---