Notes: Baen Ill; Binkley Back at Borders; Fountain Splash
Jim Baen, founder of Baen Books, one of the largest SF publishers, has had a stroke and is in a coma in a North Carolina hospital.
Locus
, the SF news magazine, has some information. Among the company's innovations, Baen has been offering e-books for free, figuring people will want to buy print versions eventually.
---
One of our favorite and most energetic book world PR people, Ann Binkley, has returned to Borders Group, which has named her director of public relations, a position she held from 2001 to 2003, when she left to become executive director of New York Is Book Country. Last year, she was instrumental in the launch of the Quill Awards. Before being director of public relations, she had worked at Borders and Waldenbooks in a variety of PR positions.
---
All three Luzerne County commissioners have indicated they will approve a $1.2 million loan to help finance an 18,000-sq.-ft. college bookstore in downtown Wilkes-Barre, Pa. (
Shelf Awareness
,
June 14
), according to the
Wilkes-Barre Citizen's Voice
. The aim, as several commissioners put it, is to made Wilkes-Barre into a "college town."
---
The
Richmond Times-Dispatch
profiles the Fountain Bookstore, founded by Louise "Boo" Smythe and her husband, Jim, in 1986 in Richmond, Va. For a time, the store did a nice trade in business books for corporations. But now, Smythe said, "Companies do not have to buy books to get information. It's found somewhere online and can be downloaded."
So Smythe began emphasizing, the paper continued, "what she calls entertainment books--basically, books people read for pleasure. The key to boosting their sales, she says, is scheduling author appearances." She's also focused on customer service, participating in local fundraising events and promoting local authors.
"The Fountain carries more local authors than any bookstore in the metro Richmond area," manager Kelly Justice told the paper. "It's very important to us to have that distinction. We have also just started a local authors page on our Web site."
---
On tour for her first adult hardcover,
Queen of Babble
(Morrow, $21.95, 0060851988), "relentlessly prolific" YA princess Meg Cabot tells today's
Wall Street Journal
that she always wanted to be a writer of adult titles. "I was going to be a romance writer," she said. "I actually started my career writing them. They were very smutty and I didn't want my grandma to find out."
Commenting on Cabot's career, one of our former colleagues, Diane Roback of
Publishers Weekly
, said: "What's particularly unusual about Meg is that she's so successful across several different age ranges--preteen to adults."
---
Penguin Group (USA) has launched the Penguin Speakers Bureau, which will be directed by Jacqueline Fischetti, who has been with the Penguin Group since 1999. She recently returned from a consulting position with the Penguin Press division of Penguin UK. Before that, she worked in the Office of the President on strategic development initiatives, including the launches of Portfolio, Gotham Books, the Penguin Press and Hudson Street Press.
In a statement, Penguin president Susan Petersen Kennedy said, "Our publicists regularly receive requests for our award-winning, bestselling fiction and nonfiction authors to speak to a variety of organizations. By bringing this service in-house, we're better positioned to be able to coordinate these efforts and in turn serve our authors."
Among Penguin authors who will initially participate: Harlan Coben, Steve Coll, Ana Marie Cox, Eric Jerome Dickey, Deborah Ford, Elizabeth Gilbert, Jason Jennings, Bethany McLean, Peter Elkind, Richard Peck and Mary Pipher.
Any professional organization, society or other group interested in booking a Penguin author for a speaking engagement should call Fischetti at 212-366-2271 or e-mail
Jacqueline.Fischetti@us.penguingroup
.
---
Hyde Brothers used bookstore in Fort Wayne, Ind., is opening a second store this summer to be called Every Other Book, according to the
Fort Wayne News-Sentinel
. The store's name reflects where the initial stock will come from--every other book in the original store will be culled--as well as Joel Hyde's desire to have "a small store with hard-to-find books," as he told the paper. His brother, Sam, prefers "an open shop with everything"--which will remain the emphasis of the original store.
---
Mary Albi has joined HarperCollins children's division as director of marketing. Her responsibilities include the management of the Narnia franchise, marketing for Shel Silverstein, the Laura Geringer imprint and titles for Phoebe Yeh's group. She was formerly a consultant at Virgin Books USA and earlier was v-p of sales and marketing for Continuum International Publishing Group and director of marketing, advertising and promotion at Hyperion Books for the adult trade division.
Christina Gilbert has been promoted to senior director of marketing at HarperCollins children's books division. She adds to her responsibilities marketing of the Joanna Cotler Books and HarperTeen imprints.
---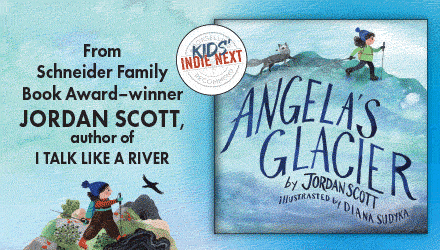 ---