Notes: Bay Area Bookselling Part 1; BAM to Buy Back More
The
Contra Costa Times
surveys the difficult bookselling scene in the Bay Area. Among the many people quoted is Carl Hammarskjold, a manager at Black Oak Books, which this month closed its store in the North Beach section of San Francisco. He lamented competition from Wal-Mart, Costco and Safeway, telling the paper that he had recently seen a book by Noam Chomsky at a Safeway. "When you start seeing that, you know some of the edge the independent bookstore had is fast fading."
He also said that Google's plan to digitize all books not copyrighted could lead to a world where "there is no such thing as an out-of-print book. If nothing's out of print and nothing's hard to find, all books will be $6."
For another view of Bay Area retailing, see the longer story about Kate Rosenberger's three San Francisco stores in the section following this.
---
Books-A-Million's board of directors has approved a new program to buy back as much as $10 million of the company's common stock during the next year. Purchases can be made privately or on the open market.
In the past year, BAM stock has traded in a range of $7.51 to $17.00 and is currently near the high end of that range. At today's prices, the program could buy 590,000 shares. The company has 16.7 million shares outstanding.
The program replaces a previous buy-back program that began in March 2004 to repurchase up to 1.6 million shares. That program wound up buying 1.5 million shares. Companies that buy their own stock usually believe they are undervalued.
---
On her blog,
the Written Nerd
, co-host Jessica Stockton reports on Tuesday night's Emerging Leaders Night Out party at the Brazen Head in Brooklyn, N.Y. A great time was had by all, as
Shelf Awareness
can attest.
---
The
Detroit News
happily visits Mind Candy, a Birmingham, Mich., children's store founded in November by Jeannie Khezarjian, a 26-year-old former elementary school teacher. Khezarjian proudly stocks books that "fall through the cracks," such as international titles by Kane/Miller Book Publishers and Can You Find It? books as well as educational games, puzzles, toys, flavored lip balm and Hello Kitty products, among others. She also offers tutoring to fill "a void in the tutoring market."
Khezarjian said she was inspired by Children in Paradise, Chicago, Ill. "I love kids and I loved teaching," she added. "But I wanted more independence."
---
In a story about the slow but steady progression of a downtown redevelopment project in Torrington, Conn., the
Torrington Register Citizen
notes that Cheryl Rossi, who owns Toy Jam, a toy store, has been frustrated by aspects of the project. In her store, she has a sign reading, "I often ask myself this, what revitalization of downtown? Torrington is polluted with oversized department stores and drug stores. Where is our bookstore?"
---
Quoted on about.com's
political humor section
, Jay Leno on the Tonight Show this week:
"President Bush returned safely from his surprise trip to Iraq. A lot of people criticize President Bush, saying he was only in Iraq for five hours. Hey, it's still five hours longer than the French were there.
"Today in Iraq, the new prime minister instituted a ban on guns. Hey, good luck with that.
"President Bush made another shocking surprise visit today that stunned everyone. He went to a bookstore."
---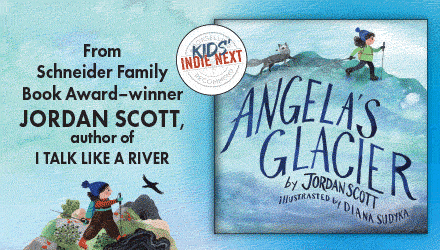 ---