Amazon: Minnesota Sales Tax; U.K. Airport Lockers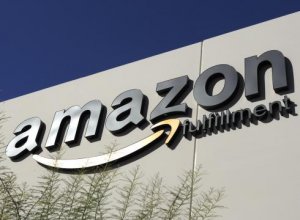 Starting October 1, Amazon will be collecting sales tax in Minnesota, a move that has led to speculation the online retailer "may open a warehouse, data center or some other operation in the state or buy an existing firm," the Minneapolis Star Tribune reported. Online retailers do not have to collect the 6.875% sales tax from customers unless they have a physical presence in the state.

"We're considering various opportunities and plan to expand to Minnesota," said company spokesman Ty Rogers.

Gene Munster, an analyst with Piper Jaffray & Co. in Minneapolis, suggested Amazon could have a distribution center "right now being built, and we wouldn't know about it, as crazy as that sounds. But that could be hard to keep quiet." He also noted the company could be opening a corporate office or expanding Amazon Web Services in the state: "They could have a warehouse here in Prior Lake that is just filled with servers."

---

On Monday, Birmingham became the first U.K. airport to offer Amazon Lockers, Post & Parcel reported. Christopher North, managing director of Amazon.co.uk, said the company's lockers "at travel terminals are amongst the most popular so it made perfect sense to us that the next step would be to install them at a leading U.K. airport." The number of Amazon Locker locations in shopping centers, supermarkets, universities and libraries across the U.K. is now approaching 300, Post & Parcel wrote.
---

---