Welcome, Shannon!
With this issue, we welcome a new contributor to
Shelf Awareness
: Shannon McKenna.
Shannon spent 10 years working in book publishing, holding positions in marketing and promotions at several trade houses, among them HarperCollins and Simon & Schuster. She is now a freelance writer whose work has appeared in
Pages
,
Publishers Weekly
,
New Jersey Gateway Guide
and other publications. She is the co-author of a column in
Pages
magazine, "In the Club," which features ideas and suggestions for book clubs; a contributing writer at
Bookreporter.com
; and a contributing editor at
ReadingGroupGuides.com
.
Shannon's first piece for
Shelf Awareness
, about an unusual and informal partnership between McSweeney's and the Downer Avenue branch of the Harry W. Schwartz Bookshops in Milwaukee, Wis., appears below. We look forward to many more stories by her.
---
Also please excuse any delays receiving this or any typos.
Shelf Awareness
's global editorial headquarters was in the path of a strong storm Tuesday night that knocked out power for more than 24 hours. Internet cable access is still out so we've resorted to a seemingly prehistoric system of dialing in to AOL.
---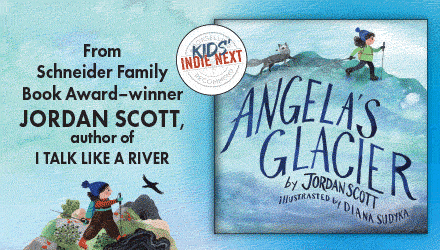 ---