Notes: Tower Files for Chapter 11 Again
Tower Records has filed for Chapter 11 bankruptcy again and has obtained $85 million in debtor-in-possession financing so that it can continue to fund operations and buy new stock, according to Reuters. Earlier this summer, at least four major record companies had put Tower on hold.

Tower said it intends "to sell the company through a process (Section 363) under Chapter 11 of the bankruptcy code," a process that would insure a sale within 60 days.
---
Matt and Marsha Walpole will close their used bookstore, Row by Row Bookshop, in Boone, N.C., in the Blue Ridge Mountains, on October 1. The Walpoles plan to continue to sell used books online. The pair have 24 and 26 years of experience in bookselling, respectively.

---

Algonquin Books of Chapel Hill has created a Frontline Fellowship that will honor a frontline bookseller with exceptional handselling skills--and reward him or her with a free trip to the ABA's next Winter Institute, to be held in Portland, Ore., Feb. 1-2. For more information, see Bookselling This Week's report.

---
Cissy Tiernan has joined the Globe Pequot Press as director of national accounts, replacing Michelle Lewy, who was recently promoted to v-p, sales. With more than 25 years of sales and marketing experience, Tiernan has worked for Ballantine and Morrow and was most recently director of sales for Yorkville Press and v-p, sales and publisher services, at Blu Sky Media Group.

Kathryn Mennone was recently promoted to director of strategic partnerships at Globe Pequot. She will work to create "business synergies" with divisions of parent company Morris Communications Corp., which includes 27 daily newspapers, 12 weeklies, 24 magazines and radio stations.
---
Gary Fisketjon, v-p and editor-at-large at Knopf, has won the 2006 Maxwell E. Perkins Award for Distinguished Achievement in the Field of Fiction, awarded under the auspices of the Mercantile Library Center for Fiction.

Fisketjon was cited for "his impressive work as an editor at Random House and Vintage Books from 1980 to 1986, where he created the Vintage Contemporaries Series," as well as his tenure as editorial director of the Atlantic Monthly Press and at Knopf.

Noreen Tomassi, executive director of the Mercantile Library Center for Fiction, called the creation of the Vintage Contemporaries series "a landmark event in fiction publishing in America" and praised Fisketjon's "incredible track record working with some of the finest American writers. The Maxwell Perkins Award was presented for the first time last year to Nan A. Talese, and we can't imagine a more appropriate recipient for the second award than Gary Fisketjon."


---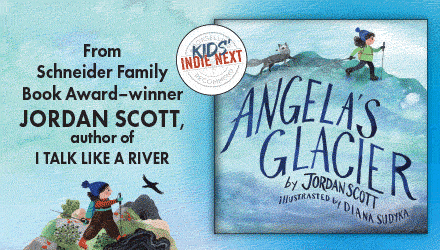 ---