Hachette Expands Warehouse Operations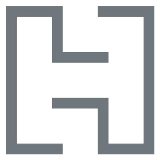 Hachette Book Group has opened a third warehouse building in the Lebanon Business Park, Lebanon, Ind., where it has steadily expanded its operations over the past 20 years and now has two million square feet of space in three adjacent buildings.
The new building accommodates a large new distribution client, pikids, Lincolnwood, Ill., a children's publisher specializing in sound books, whose licensing partners include Disney, Nickelodeon and Sesame Workshop, among others. Hachette estimates it will ship more than 15 million units annually for pikids, which it began distributing May 1.
The new space also allows Hachette to take in the many titles of the publishing operations of Perseus Books, which it acquired a month ago. Hachette has a range of distribution clients, including Abrams, Chronicle Books, Disney, Houghton Mifflin Harcourt, Marvel, Moleskine, Octopus, Peterson's, Phaidon, Quarto, Quercus and Time Inc. Books, among others.
Frank Casolaro, v-p, distribution, and head of Hachette's Lebanon facility, said, "We're fortunate that there was a building available across the street from our distribution center. The new space has been built out quickly and efficiently over the past four months."
---

---