Notes: National Book Warehouse to Close; B&N Bounce
National Book Warehouse is closing after efforts to merge with another company or recover from bankruptcy on its own failed, according to an open letter by CEO David Hinkle, as reported in Bargain Book News. The company will liquidate and go out of business by February.
The company filed for Chapter 11 bankruptcy earlier this year (Shelf Awareness, May 15). At the time, it sold remainder, overstock, returns and promotional books at about 100 Book Warehouse and Foozles bookstores. It had dramatically cut back its temporary bookstores, Book Market, to just a handful.

The merger talks halted "just prior to our deadline of filing our plans with the Bankruptcy Court earlier this month," Hinkle indicated. The plan to continue as "a stand-alone business were greatly hindered by several major issues related to our banking situation."

Hinkle predicted that "many of our current associates will take the path of some that were here before them and go out and start their own businesses. They are talented and have unique skill sets developed through the years."

---
After a Goldman, Sachs analyst upgraded Barnes & Noble to neutral from sell yesterday, the bookseller's shares closed at $38.32, up 4.5%, on double the usual trading volume.

Matthew J. Fassle predicted B&N will beat third quarter estimates and said, the AP reported, that "a new release schedule is also aiding visibility and evens out risk associated with an investigation of the company's stock option granting practices."

---
Bertelsmann, owner of Random House, is considering buying Thalia bookstores, according to Handelsblatt, as reported by Bloomberg. Owned by Douglas Holding, best known as a perfume retailer, Thalia has more than 100 bookstores in Germany.

---
Congratulations to our longtime friend David Nudo, who has left the New York Times and becomes publisher of Publishers Weekly next week!

---
James Penfield has been named v-p of sales for Penton Overseas. He was formerly national accounts manager at National Book Network for 10 years, calling on AMS, Amazon.com, Costco and others. He earlier worked at AMS and Macmillan.
---
Penguin Classics and Amazon.com are launching the Penguin Classics Reading Group @ Amazon.com, a discussion group that will focus on four books a year and whose first book is Fifth Business by Robertson Davies, the first of his Deptford Trilogy.

The groups will be moderated by Kathryn Gursky, a librarian who reaped national publicity for buying all the Penguin Classics from Amazon.com after her personal library was lost in a wildfire (Shelf Awareness, November 14, 2005). Penguin will support Gursky with guest blogs drawing on the resources of its editorial experts, writers, translators and others.

---
Sourcebooks, which released Poetry Speaks to Children, its first children's book, last fall, has been so cheered by the experience that it is creating a children's imprint. Called Sourcebooks Jabberwocky, the line is aimed at girls aged 7-9 and will make its debut next spring. The company will expand its poetry offering and add YA, picture and board books. Bethany Brown, acquisitions editor at Sourcebooks, will launch and oversee the new imprint, along with associate editor Lyron Bennett.

"Our belief in the marriage of education and entertainment, of finding that special place where children can grow and have fun led us to take the name of Lewis Carroll's enigmatic poem, which teaches important lessons with nonsense words," publisher Dominique Raccah said in a statement.
---
Peter Laufer, author of Mission Rejected: U.S. Soldiers Who Say NO to the War in Iraq (Chelsea Green, $14, 1933392045), will testify on Capitol Hill tomorrow at the invitation of Congresswoman Lynn Woolsey (D.-Calif.). His book profiles men and women serving in Iraq who refused to return.

---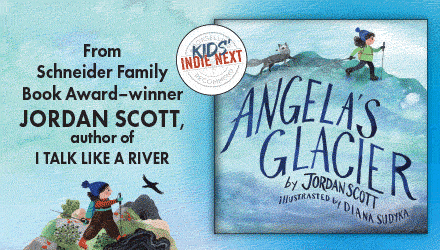 ---