Notes: Sony Reader; Watson-Guptill to Holtzbrinck
On October 1, Sony plans to launch both the Sony Reader and a bookstore on the Internet that will offer some 10,000 e-books from "the top six publishers," according to Reuters. The Reader will retail for about $350. The company estimated that e-books would cost 25% less than printed versions of the same title.
Unlike most computers and previous e-book devices, the screen of the Sony Reader is not backlit, allowing the company to make the ironic pitch that its e-book reader closely resembles paper. The Reader holds about 80 e-books at a time, weighs nine ounces and measures 7" X 5" by 1/2".
---

Effective January 1, Holtzbrinck will handle sales and distribution for Watson-Guptill Publications. Watson-Guptill's own distribution clients will also be distributed by Holtzbrinck; they include Allworth Press, AM Editores, AVA Publishing, C & T Publishing, Graphis Press, Hollywood Creative Directories, Kalmbach, Links International, Loew-Cornell, Rotovision, Three Dog Press, Vanguard Productions and Visual Reference Publications.

In a statement, Watson-Guptill publisher and general manager Amy Rhodes, who joined the company early this year, commented: "I have worked with Holtzbrinck in the past, and found their quality of service and the collaborative efforts of the sales teams to be exemplary."

In the late spring, the company notified its commissioned sales groups that it would end their relationships at the end of the year. The company is also closing its distribution facility in Lakewood, N.J.
---

Opened only in February, the Bookstore at Serendipity Coffee Shop, Craig, Colo., is moving across the street into larger space and will be renamed Downtown Books, according to the Craig Daily Press. The store, which has specialized in used books, will add more new books as well as more sidelines and gift items.

Owner Carol Valera Jacobson plans to start a monthly reading series, "knit nights" and children's story times. "I'd like to be a meeting place for the arts," Jacobson told the paper.

---
Mary and Don Froehlich are renovating a 115-year-old farmhouse in Waynesboro, Va., and will open a combination new and used bookstore, butterfly garden and natural foods café that will be called Stone Soup Books, the Staunton News Leader reported. The couple hopes to have 10,000 volumes and will emphasize garden and cookbooks.

---
Mark Anderson has joined the University of California Press as associate sales manager. He was formerly special markets manager at Ten Speed Press, where for seven years he dealt with gift, gourmet, natural products, catalogue, New Age, online retailers and grocery accounts. Earlier he had been director of sales and marketing at Bookpeople, the onetime regional wholesaler.
---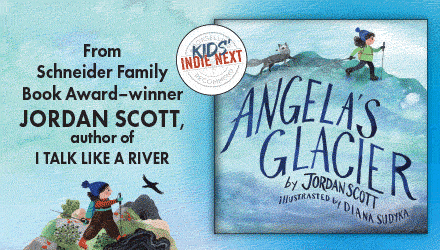 ---