Wi12: A Winter Institute Welcome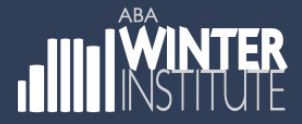 Starting today and for the rest of the week, we'll have a series of stories and notes about the American Booksellers Association's Winter Institute 2017, held this year in Minneapolis, Minn., which begins officially on Friday evening with a Welcome Reception and runs through next Monday. We'll also have our usual extensive coverage, beginning next week. Many of us will be at Wi12, and we hope to see you there!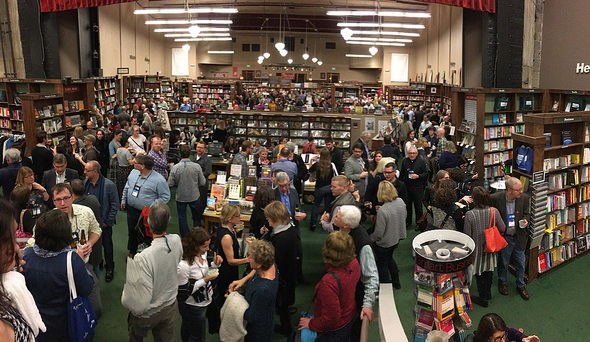 Denver's Tattered Cover hosted the opening reception at last year's Winter Institute.
In its dozen years, the Winter Institute has consistently been as energizing as it is informative, and has become the single-most important event in independent bookselling in the country. Each year people wonder how the ABA can top itself, and each year the Winter Institute seems even more packed and electric than its predecessors. This year, the event has grown again, with 650 booksellers--a new high--and more authors and publishers. "The program's really strong, and participation's really good," ABA CEO Oren Teicher commented. "It's an event that's touched a nerve with our members and our publisher friends, and we're trying to be smart about tweaking it so it's not exactly the same." But at the same time, the association aims to maintain "the sense of community" among booksellers that is a hallmark of the Winter Institute.
Almost half of the 650 attending booksellers are first timers, Teicher added. "A lot of stores are repeats, but they're sending different people." The association has encouraged booksellers from new stores to attend as well, and many will be at the Winter Institute. Both of these trends are important because they'll only help indies be stronger. "In moments of honesty, booksellers who've been in the business a long time say that if they knew what they knew today after a year in business, they would have been far better off," Teicher said.
He is also delighted that so many of the new attendees, especially a lot from the new stores, are younger. "Ten years ago, if you looked out at the people at an ABA meeting," he said, "90% were the same age, of an age. That's flipped 180 degrees."
---
Highlights of this year's Winter Institute include an array of pre-conference events: a Paz & Associates workshop for new booksellers, tours of Twin Cities bookstores (a profile of one of those stores, the amazing Wild Rumpus, follows), an IndieCommerce Institute, an indie publishers meeting, and more.
Among speakers are novelist Roxane Gay, TV journalist Lesley Stahl and bookseller/author Ann Patchett. Paul Currie, the head of Foyles, will speak about how the long-established English bookseller has reinvented itself several times. (See our article from last year about Currie and many of Foyles' initiatives.) Highly recommended!
Sessions include more on the new localism, as well as the usual range of nuts-and-bolt subjects such as finance, the basics of dealing with sales reps, creating and maintaining a store brand and more.
---

---