Notes: A Tower Appreciation; Follett and B&N Symmetries
Jennifer Joseph of Manic D Press in San Francisco offered this appreciation of Tower Records, which is closing:

"The passing of Tower Records has elicited feelings of nostalgia mixed with melancholy around the Manic D office. In the early- to mid-'90s, Tower was the place to go for alternative literature: books, zines, everything. On the cusp of the Internet era, through Tower Records, a connectivity emerged for a certain generation coming of age, whether they were looking for the new issue of Cometbus or Factsheet Five. The visionary buying of Tower book buyers John Hennessey and Paul Harrington as well as magazine/zine buyer Doug Biggert changed the scope of "alternative culture" by connecting potential readers who may never have set foot in a bookstore with indie publications that spoke to and about their experiences and interests throughout the country. And for that, we will always be grateful."
---
In Norfolk, Va., Follett and Barnes & Noble College have completed a kind of do-si-do. Earlier this year (Shelf Awareness, May 31, 2006), Follett took over management of the bookstore at Old Dominion University and announced plans to open a 42,000-sq.-ft. store in a development off campus that would serve both the school and general public. B&N had managed the store for 20 years.

Now B&N College has taken over management of stores at Tidewater Community College's four campuses, which had been managed by Follett for 18 years, and has announced plans to open a central "academic superstore" in MacArthur Center, a shopping mall that includes Nordstrom, Dillard's and a Waldenbooks. According to the Virginian Pilot, the 28,000-sq.-ft. store will include a children's department and a magazine and newspaper section.

B&N College also recently took over management of Norfolk State University's campus bookstore.

---
State of Denial by Bob Woodward (S&S, $30, 0743272234) sold nearly 62,000 copies at B&N in the week ended last Saturday, and the publisher has gone back to press for another 100,000 copies, putting the in-print figure at one million, according to today's Wall Street Journal. The sales pace is faster than Woodward's two earlier books about the Bush Administration.

Betsy Burton of the King's English Bookshop in Salt Lake City, Utah, told the Journal that the store originally bought 25 and has reordered twice. "It's hard to keep in stock," she said. "We're the reddest and most pro-Bush state, and if people have become disenchanted here, it's a bad sign for the Republicans."

---

Kudzu Book Traders has added three people to its sales staff, Bargain Book News reported. The additions are intended to expand its "sales organization in order to grow our customer base as well as expand the services we offer clients in all segments of the bargain book industry," as national sales manager Mary Ann Pflueger put it. The additions are:

Ken Horne, who has 15 years of bargain book experience and will cover the southwest U.S. and some national accounts.
Joann Shapiro, formerly with Ingram Book Group and a consultant, who will focus on new business development and handle accounts in the central U.S.
Michael Vernon, most recently at Kensington, who will work in the company's New York showroom and handle accounts in the northeast.
---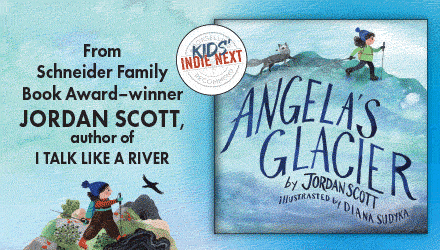 ---