Bookworks Albuquerque Adds Used Book Exchange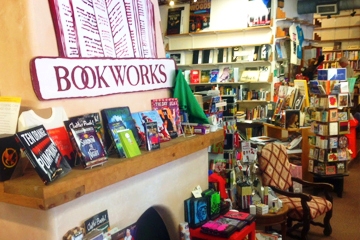 Bookworks, Albuquerque, N.Mex., has launched a used book program for its North Valley shop and will begin buying gently used books from customers, in exchange for store credit. The store is now carrying used books for sale, primarily inventory from a recently closed bookstore, the Bookstop.
"Books are an increasingly challenging retail environment," co-owner Danielle Foster said. "We hope a used book program allows us to adapt to the changing landscape and move forward successfully into our third decade of bookselling."
"We are looking forward to offering our longtime and new customers more selection of inventory and pricing through our used book program," added Bookworks co-owner Wyatt Wegrzyn.
---

---