New Owner for Lorelei Books, Vicksburg, Miss.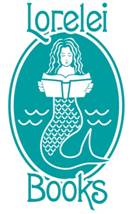 Effective May 1, Kelle Barfield will become the new owner of Lorelei Books, Vicksburg, Miss., which was founded in 2006 by Laura and Troy Weeks, who are retiring to North Carolina. At the same time, Haley Sellers is becoming the bookstore's new fulltime manager. In January, the Weekses had said that the store, "a profitable business," was for sale.
The store will hold a Hail and Farewell event on Sunday, April 30, 1-3 p.m., both to say goodbye to the Weekses and to welcome Barfield and Sellers.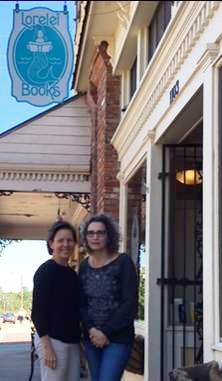 New owner Kelle Barfield (left) and current owner Laura Weeks.
Laura Weeks commented: "The Vicksburg community has played a lead role in Lorelei Books' story, which now comes full circle with this transition. By carrying the bookstore forward, two local customers, Kelle and Haley, will soon experience first-hand how essential it is to the life of the community."
Barfield said, "Response from the Vicksburg community to news that the bookstore will remain open has been outstanding. Having access to a local book retailer is important, but most people see it as much more than that. A bookstore offers an opportunity to browse new ideas, discuss and consider trends and events and be inspired by creativity."
Barfield plans to continue many of Lorelei Books' traditions, including emphasizing new and backlist titles based on regional interests, hosting book signings and focusing on children and tourists, among others. Barfield is adding a section on the second floor, to be called the Lie in Lore Loft, that will offer space for community literary and learning events. "I hope to make the second floor an additional community resource for groups and events such as book clubs, lectures by locals or workshops," Barfield said. "Vicksburg has so many gifted writers, artists, musicians, chefs and other creative talent. Bringing their stories together and sharing them with our residents and visitors is the perfect role for an independent bookstore to play."
---

---