The Underground Railroad Among Pulitzer Winners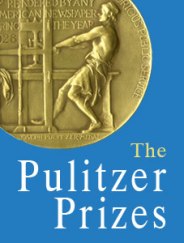 Colson Whitehead's novel The Underground Railroad, which took the National Book Award last fall, is among the 2017 Pulitzer Prize winners, each of whom receives $10,000. This year's books category winners and finalists include: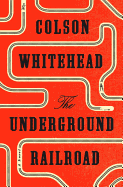 Fiction: The Underground Railroad by Colson Whitehead (Doubleday), "a smart melding of realism and allegory that combines the violence of slavery and the drama of escape in a myth that speaks to contemporary America." Also nominated in this category were Imagine Me Gone by Adam Haslett (Little, Brown) and The Sport of Kings by C.E. Morgan (FSG).
General nonfiction: Evicted: Poverty and Profit in the American City by Matthew Desmond (Crown), "a deeply researched exposé that showed how mass evictions after the 2008 economic crash were less a consequence than a cause of poverty." Also nominated were In a Different Key: The Story of Autism by John Donvan and Caren Zucker (Crown) and The Politics of Mourning: Death and Honor in Arlington National Cemetery by Micki McElya (Harvard University Press).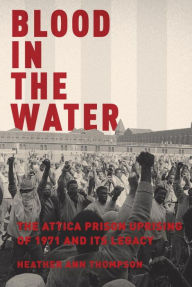 History: Blood in the Water: The Attica Prison Uprising of 1971 and Its Legacy by Heather Ann Thompson (Pantheon), "a narrative history that sets high standards for scholarly judgment and tenacity of inquiry in seeking the truth about the 1971 Attica prison riots." Also nominated were Brothers at Arms: American Independence and the Men of France and Spain Who Saved It by Larrie D. Ferreiro (Knopf) and New England Bound: Slavery and Colonization in Early America by Wendy Warren (Liveright/Norton).
Biography or autobiography: The Return: Fathers, Sons and the Land in Between by Hisham Matar (Random House), "a first-person elegy for home and father that examines with controlled emotion the past and present of an embattled region." Also nominated were In the Darkroom by Susan Faludi (Metropolitan Books) and When Breath Becomes Air by the late Paul Kalanithi (Random House)
Poetry: Olio by Tyehimba Jess (Wave Books), "a distinctive work that melds performance art with the deeper art of poetry to explore collective memory and challenge contemporary notions of race and identity." Also nominated were Collected Poems: 1950-2012 by the late Adrienne Rich (Norton) and XX by Campbell McGrath (Ecco).
---

---