'Write an Essay, Win a Bookstore!'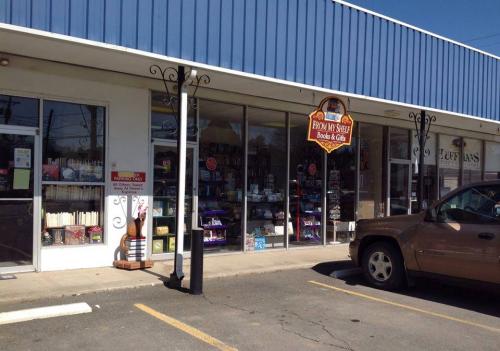 After more than a decade of running From My Shelf Books & Gifts in Wellsboro, Pa., co-owners Kevin and Kasey Coolidge are "ready to move on to new pursuits. But they're not selling their bookstore using a traditional method. They're offering one person the chance to win a bookstore for $75," according to the shop's blog.
The contest is straightforward: pay a $75 entry fee and write a 250-word essay about why a bookstore is important to a community. Entries must be postmarked by March 31, 2018. If 4,000 people enter the contest, the Coolidges will select the top 20, then a panel of impartial judges will choose a winner. If 4,000 entries are not received, all entry fees will be returned, and the couple will continue to run the bookstore.
"My husband and I grew up here, and Wellsboro deserves a bookstore," said Kasey. "Kevin thought it would be nice to be able to pay it forward and give someone else the opportunity, especially since starting a business is hard."
"For $75 and an essay, someone could win their own bookstore," Kevin added: "We need to at least 4,000 entries in our contest to cover our current inventory, shelves, signage and six months of paid rent." At least 4,000 entries at $75 each would yield $300,000.
Entries must be postmarked by March 31, 2018. "We do hold the right to extend the deadline for 60 days depending on the number of entries received by then," he noted. For the list of rules and an entry form, visit the bookshop's website or Facebook page beginning July 1, or contact the owners at 570-724-5793.
Coolidge said he got the idea from reading about an essay contest to live in and run an inn for a year. He remarked: "I didn't want to run an inn, but it seemed like a cool idea."
---

---