Kepler's Books Forms Events Nonprofit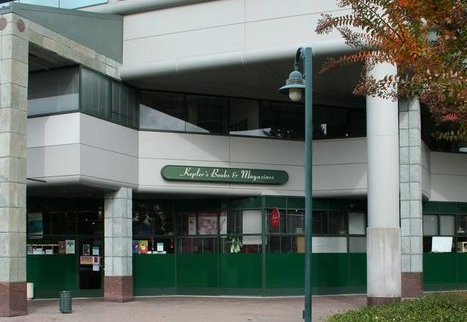 Kepler's Books in Menlo Park, Calif., has created Kepler's Literary Foundation, an independent, nonprofit organization that will produce and host literary and community events separate from the 62-year-old independent bookstore. Kepler's Literary Foundation is a result of Kepler's 2020 Project, a community-led reimagining of the bookstore's role that began in 2012, and will run events pertaining to a variety of literary, social and cultural topics.
"As an independent nonprofit literary arts organization, KLF will be positioned to fulfill its mission of engaging, enriching, and inspiring the community through the arts, culture, science and literature," said Jean Forstner, executive director of Kepler's Literary Foundation, who earlier was director of programming and operations for Kepler's. Forstner added: "Community support is critical to our mission. We invite the community to participate in our programs and support them through volunteering and tax-deductible donations."
The nonprofit was formed in 2013 as Peninsula Arts & Letters, the Mercury News reported. Until recently, it had no board of directors and was subsidized by Kepler's Books. The organization is now independent, funded entirely by community donations and has a founding board chaired by Patrick Corman, a Silicon Valley marketing and communications consultant. Kepler's chief executive Praveen Madan, tech entrepreneur and investor Dan Gilbert, chief operating officer of Twine Beth Morgan and creative writer and nonprofit executive Anne Dimock will also serve on the board.
Among KLF's programs are a speaker series featuring authors, scientists, politicians and historians; literary events in local schools; a syndicated radio program called In Deep with Angie Coiro; an event series focusing on emerging Bay Area writers called Story Is the Thing; quarterly literary seminars; and an assortment of literary discussion groups.
---

---