Real Estate Developer Buys Bookstore in the Grove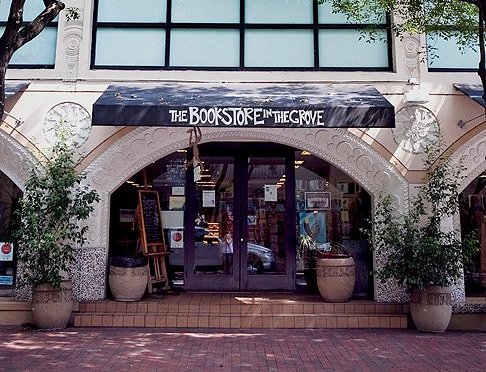 LointerHome, a residential and commercial real estate development company, has bought the Bookstore in the Grove, in Coconut Grove, Fla., and has already begun renovations on the property, the Miami Herald reported.

Former owner Felice Dubin had put the store up for sale and indicated she would close it at the end of June if she didn't find a buyer. She founded the store 10 years ago.

The 7,500-square-foot store is remaining open during renovations, which are taking place in the evenings, after the store's regular closing time, and will continue through the fall. Interior design and décor changes are being handled by Louis1978, a creative studio.

Amanda De Seta, founder of Lointerhome, told the Herald that after she reviewed the store's financial information, "I realized it was still a great business opportunity. As a developer, I see where the Grove is heading, with new residential towers being built and high-worth individuals coming in. I view the space not just as a bookstore or cafe, but as a community center. The Grove doesn't need a big-box anything. It needs a quirky, well-curated place to buy books. I use Amazon all the time, because it's very convenient. But I also enjoy going to the Bookstore with my 8-year-old daughter and spending time there browsing."

De Seta added that she plans to survey store customers to figure out which kinds of books to stock and increase sales. She also hopes to work with local companies to sell their products, such as olive oil.

The store's café is featuring a new menu created by Glass and Vine chef de cuisine Adriana Egozcue. "Offerings include baked goods, vegetable quiches, empanadas and sandwiches. The café, supervised by Amber Rapicavoli, will serve coffee, smoothies and juices. Libations such as beer and wine will be added soon." Also on the menu in the future: a pop-up oyster bar and a weekend seafood brunch.
---

---