Frankfurt CEO Talk to Feature S&S's Carolyn Reidy and French Publisher Guillaume Dervieux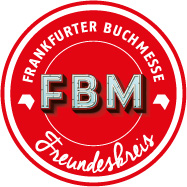 This year's CEO Talk at the Frankfurt Book Fair will feature Carolyn Reidy, CEO and president of Simon & Schuster, and Guillaume Dervieux, v-p of Albin Michel, the French publisher. (France is guest of honor at this year's fair.)

The Talk, which takes place Wednesday, October 11, will, the fair said, "highlight strategic developments in international publishing, in particular the intrinsic relevance of books and publishers in today's global context of media competition, as well as the transformation of audiences and their cultural practices."

Rüdiger Wischenbart, consultant and head of the Global Ranking of the Publishing Industry 2017 report, will moderate the Talk. Book trade reporters from around the world will question Reidy and Dervieux. Book fair director Juergen Boos will open the discussion.

For a time, the CEO event featured a panel of heads of houses, until 2013, when Penguin Random House CEO Markus Dohle was the sole publisher. Since then, the event has highlighted HarperCollins president and CEO Brian Murray, then Arnaud Nourry, chairman and CEO of Hachette Livre, and last year Jacob Dalborg, CEO of Bonnier Books.
---

---