Bookstore Opening in Pawtucket, R.I.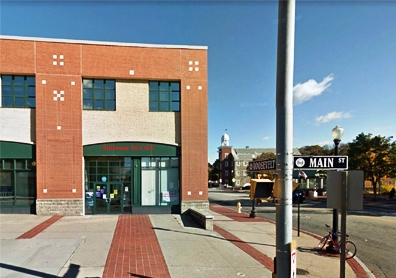 Steve and Dawn Potter, owners of Stillwater River Publications, are opening a bookstore, Stillwater Books, in Pawtucket, R.I., the Valley Breeze reported. The store will likely open by late October or early November.
The 2,000-square-foot space is near City Hall, the Pawtucket Public Library and the likely future home of the Pawtucket Red Sox, the Boston Red Sox's AAA affiliate.
The store will offer new books, remainders and used books as well as titles from Stillwater River Publications and local authors. The store will also carry newspapers, magazines and gifts and will host readings, presentations, workshops and small gatherings.
Stillwater River Publications calls itself "an affordable self-publishing solution for aspiring, independent authors & writers" and offers a variety of services from copy editing and typesetting to website creation and hosting and marketing and promotional services.
In the 1990s, Steve Porter was director of advertising and public relations for Lauriat's, the defunct bookstore chain that once had 160 stores in the Northeast, and he's the author of two novels, Confessions of the Meek & the Valiant and Manisses. He also runs a consulting business, SPIMAC (Steve Porter Integrated Marketing & Communication). Dawn Porter is a book designer and editor, and the author of Searching for Rhode Island.
---

---