Paz & Associates to Open Bookstore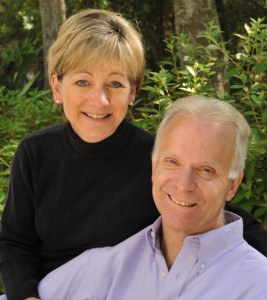 Donna Paz Kaufman and Mark Kaufman
Donna Paz Kaufman and Mark Kaufman, who, via the Bookstore Training Group of Paz & Associates, have helped educate many hundreds if not thousands of new and prospective booksellers during the past 25 years, are walking the walk and talking the talk: the two are founding a bookstore in Fernandina Beach, Fla., where they've lived since 2002.

The Story & Song Neighborhood Bookstore Bistro will consist of a 2,400-square-foot bookstore and bistro on the first floor, and the Second Story for Arts & Creativity, a second-floor space of the same size that will showcase art books and art by local creators and be used for hosting programs and performances, story times and discussions, book groups and community groups. An open-air courtyard next to the building will offer café seating. Story & Song will open when necessary renovations are finished.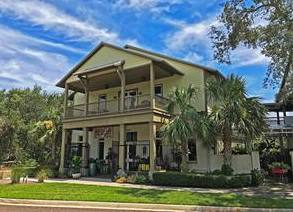 "It's been our goal to offer a working community bookstore as part of the training experience we offer at our bookstore boot camps," said Donna Paz Kaufman. "While none of the spaces we've previously considered could support a sustainable retail bookstore, a two-story building in Amelia Park, a traditional neighborhood development on Amelia Island, became available and a purchase agreement was reached."

The store's name is based on the couple's support of the performing arts on Amelia Island. As a part of the "An Evening of Story & Song" concert series, singers and songwriters, including many Grammy Award-winning artists, have performed. Given the name recognition and loyal following for the concert series, "Story & Song was a fitting name for the bookstore," the Kaufmans said.

"The combination of books, gifts, music, art, wine, coffee, and fresh food in a lively, friendly space will make Story & Song a favorite destination for friends and neighbors, as well as thousands of visitors that Amelia Island draws each year," Mark Kaufman said. "The peaceful neighborhood setting offers a relaxing, refreshing escape from 'screen fatigue' and the busyness of our lives."

The Story & Song Neighborhood Bookstore Bistro will also serve as an extension of Paz & Associates training support for new and prospective bookstore owners. "Our general trade indie bookstore will illustrate the best practices of the business of bookselling, offering internships and learning opportunities for those who want to test the waters before taking the plunge," Donna Paz Kaufman said.
---

---