B&N Bidding Aloha to Maui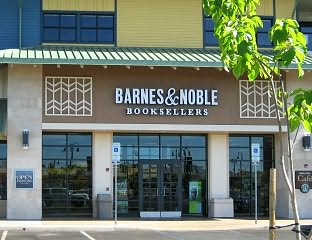 Barnes & Noble will close its only Maui location, at the Lahaina Gateway Shopping Center, by the end of the year. MauiTime reported that December marks the end of B&N's 10-year lease, and even though "the bookseller apparently wanted to stay, the lender that controls the center (it was repossessed some time ago) would not negotiate a new lease."
"It hasn't even settled in," said store manager Cindy Mauricio. "Sales are excellent. This has nothing to do with the community. We are part of this community, and we've been supported by this community." She learned only recently about the impending closure, and is still informing employees. "It's heart-wrenching that we won't have our bookstore anymore."
MauiTime noted that moving the store to another part of the island "is a possibility, but it would apparently take a year or two to do so. While the outlook certainly looks bleak for the store, there's always the possibility that a significant outpouring of support from the community will light a fire under Barnes & Noble corporate management to fight for it."
---

---