Maggie Mae's Kids Bookshop Opens in Gresham, Ore.

Maggie Mae's Kids Bookshop has opened in Gresham, Ore., and will hold its grand opening on Saturday, March 17, which will include "story times, fun and treats."

Owner Sho Roberts noted that the 750-square-foot store in Gresham's downtown historic district specializes in children's books but also offers "books and gifts for all ages. Our goal is to carry a wide range of multicultural, foreign language, and diverse books in hopes that everyone can find themselves represented in literature." The store currently stocks 2,500 titles.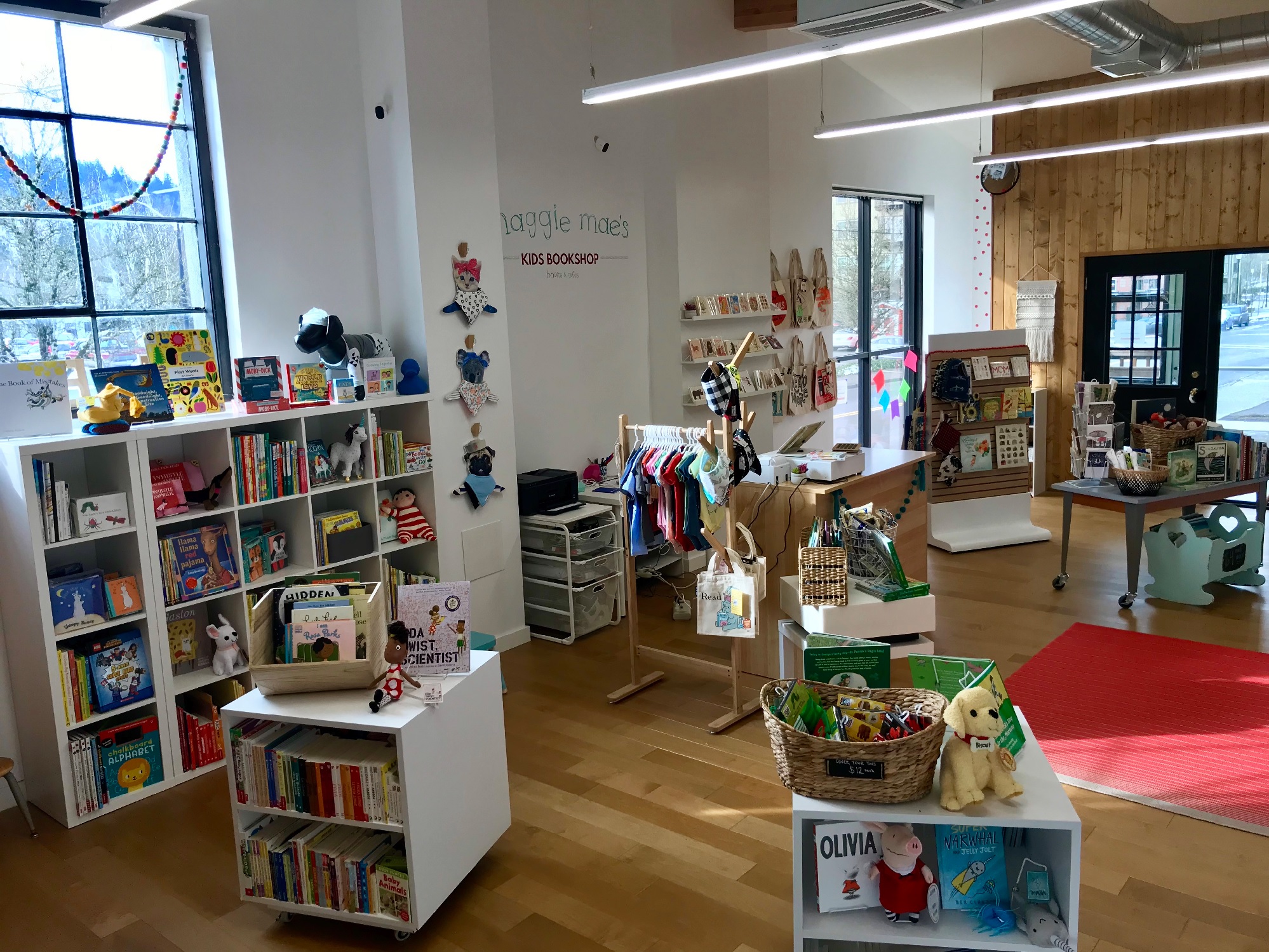 The store has been a mobile bookstore in Portland, Ore., the past three years, mainly in the summer.
Maggie Mae's Kids Bookshop is named after Roberts's first adopted bulldog, Maggie. The dog theme runs throughout the store in the form of decorations, photos of Maggie and on the wall, the famous Groucho Marx quotation, "Outside of a dog, a book is a man's best friend. Inside of a dog, it's too dark to read." The Maggie's Must Haves section features weekly recommended titles.

Maggie Mae's Kids Bookshop is located at 43 NW 3rd Street, Gresham, Ore. 97030; 503-512-7493.
---

---