If They Sold If I Did It
Distasteful is perhaps not strong enough a word to describe how some booksellers feel about selling a book by O.J. Simpson, particularly one called If I Did It. The ReganBooks title is scheduled to be published November 30 and will be promoted on Fox TV in two segments featuring Simpson interviewed by Judith Regan.

As Nancy Olson, owner of Quail Ridge Books & Music in Raleigh, N.C., put it: "Do we take a 'stand' on such a book, thereby sending our customers who want to buy it to our competitors? Is this a form of censorship? Or do we make it available without displaying it other than having it on the shelf?" She added, "I'm disturbed to be put in such a position. Freedom of the press notwithstanding, the way they're marketing the book raises huge ethical questions. We all know the publishers are desperate to make money on commercial books, but this takes the cake." Late yesterday, Olson said, the store decided to sell the book but donate proceeds "to Interact, a nonprofit here that shelters battered women and children."

Several California booksellers have also decided to sell the book but donate the money earned from it to appropriate charities. Vroman's Bookstore, Pasadena, Calif., will give proceeds from If I Did It to the Nicole Brown Foundation. "Although in the spirit of freedom of speech, we will be carrying the book, we choose not to profit from it," general manager Allison Hill wrote. "We'll have bookmarks in the book to let customers know."

Green Apple Books, San Francisco, is donating proceeds to Casa de las Madres, a local shelter for battered women and will use shelf talkers to let customers know of the policy. Kevin Ryan called it "a good solution because we still have the book but are making a statement at the same time." He added the store had done this with several books, beginning with former President Nixon's memoirs in 1978.

Kelly Justice, manager of Fountain Bookstore, Richmond, Va., told Shelf Awareness that the store has cancelled its order for If I Did It, which like other bookstores, it had to buy blind. Fountain will fulfill special orders for the book and quietly donate proceeds to charity. She added that as of yesterday the store had decided on a new policy: it will no longer purchase a title for which the publisher gives no information. "It's been going on for years, and I can't do my job like that," she said. "It's not acceptable."
---

In today's New York Times, Judith Regan offers some tortured explanations for publishing If I Did It, which she called "his confession. I would have had no interest in publishing anything but that." She stated that she had been the victim of domestic abuse and wanted to expose abusers like Simpson. Moreover, "We are all in the publishing business, and our business is to tell stories about what is going on. This is a news event."

She was also remarkably vague about where the advance and royalty money are going, saying that she had dealt with "a manager who represents a third party" that owns rights to the story. "I was told that the money would go to his children," she told the Times. "They said the money was not going to Simpson," who owes more than $33.5 million in uncollected civil court judgments to the families of his ex-wife, Nicole Brown Simpson, and Ronald Goldman, whom he may or may not have murdered.

---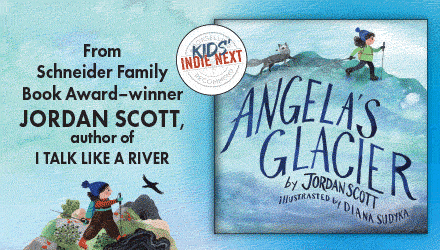 ---