If They Hyped It: More Juice Than Substance?
The backlash against O.J. Simpson's If I Did It, his publisher ReganBooks and Fox TV seemed to grow on Friday and over the weekend.

Late last week, Borders and Walden announced they would donate the net proceeds of If I Did It to a "nonprofit organization that benefits victims of domestic violence." (The booksellers are currently reviewing such organizations.) Ann Binkley, director of public relations for Borders Group, said the company will sell the book "because we believe it is the right of customers to decide what to read and what to buy, but we will not discount the title or promote it."

Other booksellers took a similar approach. For example, Michael Herrmann of Gibson's Bookstore, Concord, N.H., was one of many booksellers who added their names to the long list of retailers who would donate profits from the book to an appropriate charity, in Gibson's case, the New Hampshire Coalition Against Domestic and Sexual Violence.

Many booksellers won't stock If I Did It but will special order it. Russ Lawrence, president of the American Booksellers Association and co-owner of Chapter One bookstore in Hamilton, Mont., explained this approach to Reuters, saying, "Free speech is one of our basic values, but I have to say that this book deals with some other values of mine which are in conflict with that. We will order this book for anyone that wants it, but we do not plan to stock it."

One creative suggestion for dealing with the situation came from Rayner Krause of Southern Territory Associates, who wrote that his wife, Kathleen, suggested that "stores that don't want to carry the book could buy a copy and donate it to their local public library. The stores have then fulfilled their obligation to be a conduit to the dissemination of information and yet don't have to support such a distasteful product."

Former bookseller Kuo-Yu Liang, v-p, sales and marketing, at Diamond Book Distributors, said he didn't believe there is necessarily a freedom of expression issue involved with the Simpson book. "Bookstore buyers make decisions everyday on what to stock and not to stock at their store. Reasons for not stocking a title vary, from lack of sales history to bad cover design. So why are we putting a value judgment on a buyer's decision-making process?"

Indeed, a few booksellers have said they simply won't sell the book. As Karen Anna, owner of the Looking Glass bookstore in Portland, Ore., told the Willamette Week, "I'm not going to support that kind of publication. It's a re-creation of a really terrible incident. Whatever the motives of the publisher, it's unconscionable."
Book Passage, Corte Madera and San Francisco, Calif., is another store that won't sell the book. "We were tempted just to keep [If I Did It] under the counter and have it available if people asked," Elaine Petrocelli wrote. "But the more we thought about it, the more disgusted we were about the whole idea."

Book Passage has a slightly different take on donating proceeds to abused women's shelters. Petrocelli noted that she and her husband, Bill, "have been supporting abused women's services for many years," support that has included working with programs and holding events and donating profits of sales to the organizations.

"We often do this for a variety of charities, but we do it with books we love, not books we find disgusting," she explained. "For example, we recently sold 1,500 copies of Barack Obama's Audacity of Hope and donated $2.50 per book to the Marin Education Fund. Last summer, when we sold over 1,200 copies of Al Gore's Earth in the Balance, we donated 10% to the Marin Conservation League."

---

The outrage about the book has not abated. Some 96% of booksellers who sell through Abebooks.com and who answered a query about the book said they would not stock the book. Among the responses from 979 booksellers: "It lowers the book industry to a new depth." "O.J. and whoever publishes this crap should be imprisoned." "I do not believe people should be able to profit from their crimes."

Even some Foxes are appalled by the actions of their own company and other News Corp. companies. According to the Guardian, Bill O'Reilly, whose new book is Culture Warrior, has called for a boycott of advertisers on the shows in which Judith Regan interviews Simpson. And Geraldo Rivera called the deal 'appalling' and said he would oppose it. Likewise a handful of the 200 Fox affiliate TV stations across the country have said they won't air the show.

Maybe in the end, few people will buy If I Did It. AbeBooks.com polled visitors on its site about whether they would buy the book and 97% of the 371 respondents indicated they wouldn't do it. Among written responses: "What a mockery of humanity. I hope no one buys this book." And "he and his publisher have no sense of decency."

Weirdly the hyped book may be hyped in a way few realize: it may contain much less than Judith Regan claims, shocking as that concept might be. Simpson's main lawyer, Yale Galanter, who said he was cut out of the deal and doesn't know who dealt with Regan, told Newsweek the whole thing may be what Newsweek called "something of a bait-and-switch. Only one of the seven chapters deals with the murder, [Galanter] says, and nowhere does O.J. admit to killing anyone." (More oddly, Galanter indicated Simpson's four children, including the two he had with Nicole Brown, supposedly approved the deal.)


---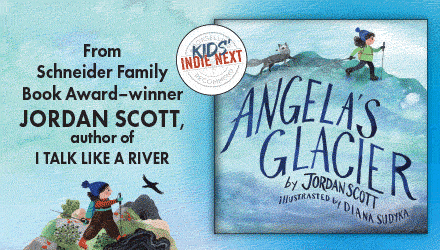 ---